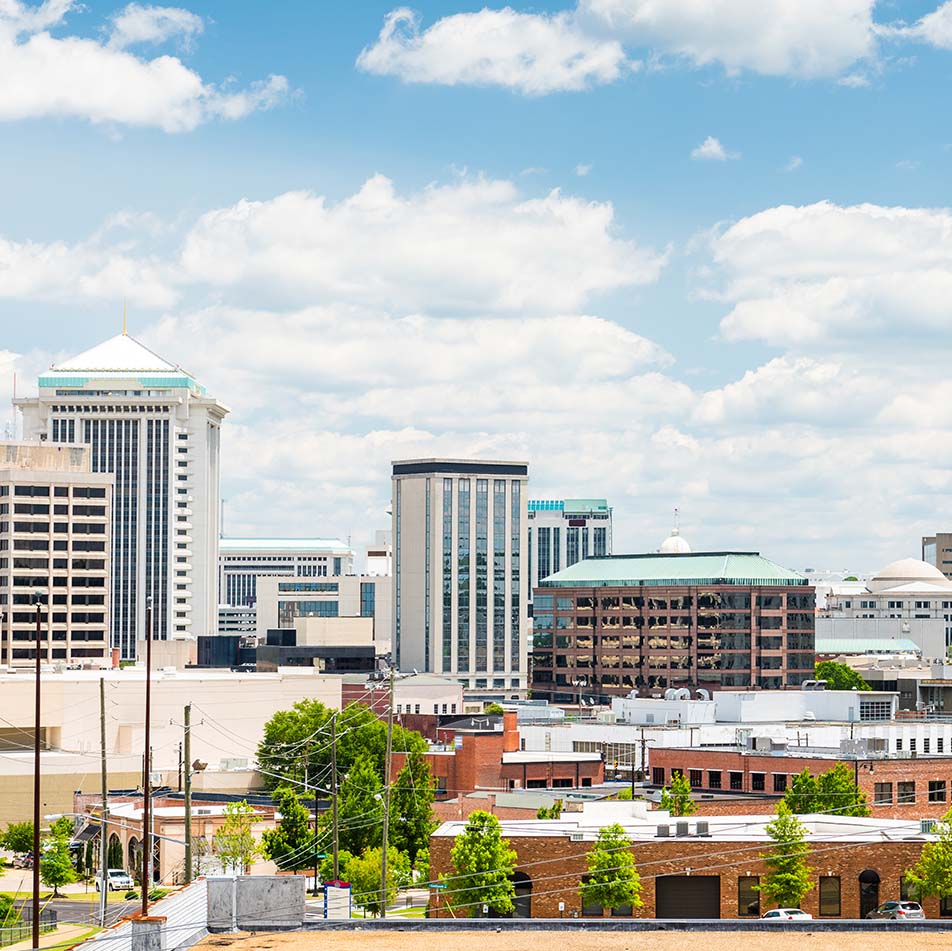 Get More Information
To discuss security solutions for your organization, please provide the following information. (*required fields)
Looking for a security job? Click Here
Allied Universal® Local Offices
Allied Universal ®
452 Clay Street
Montgomery, AL 36104
Phone: 334.262.6362
View on Map

When it comes to custom security solutions, only Allied Universal® provides the right combination of security personnel, training, and cutting-edge technology to meet your organization's unique needs. Your physical security needs are provided at the site level by local account management, backed by the support of a branch office in your area alongside an established national organization that uses best practices in hiring, training, and customer service and quality assurance.
Through our world-class customer service and advanced security services and systems, Allied Universal® is There for you™. Contact our local Montgomery office to discuss you security needs. We serve the entire Montgomery area, including the cities of Millsbrook, Elmore, Pike Road and Prattville.

As a security services provider with a dedicated team for specific industries, Allied Universal® provides deep industry knowledge that will help you comply with critical risk-based regulations. Our clients benefit from our unparalleled experience and expertise in:

Allied Universal® has been a recognized leader in innovative, proactive security solutions for more than 60 years. Our security services include:

Technology plays a critical role in maintaining a forward-looking, proactive security program. Our technology service offerings include:
Security Jobs in Montgomery
We are North America's leading security services provider, and we pride ourselves on fostering a promote-from-within culture. There are countless examples of individuals who began their career as Security Professionals and today hold positions on our senior leadership team.
For all full-time positions, we offer medical, dental and vision coverage, life insurance, 401K, employee assistance programs, company discounts, perks and more! We also offer part-time and flexible schedules.
Start your phenomenal career with Allied Universal today!
VIEW SECURITY JOBS IN YOUR AREA
Fingerprinting & Guard Card Locations
Applicants can get their guard card and fingerprinting done at the following location(s):
Allied Universal®
452 Clay Street
Montgomery, AL 36104