Bridge the Gap Between Artificial Intelligence and Human Response
While there will always be a need for personnel to be involved in strategic decision-making, situational analysis and security response, machines excel at monotonous, computationally heavy, and sometimes hazardous or difficult-to-reach work. Modern robots and drones help bridge the gap between artificial intelligence and human response. 
Strategically deployed robotic devices enable security departments to force multiply traditional security with innovative patrolling, surveillance, deterrence, forensics, and communications. These solutions are cost effective and improve situational awareness while augmenting the capabilities of experienced personnel to focus on more strategic tasks and integrating into your existing security systems.
Powered with video, audio and sensor technology, cutting-edge algorithms and machine-learning, our robot and drone security solutions help protect people and assets while interacting with them in their workplace. We offer several robot solutions and service models to fit budgets and need.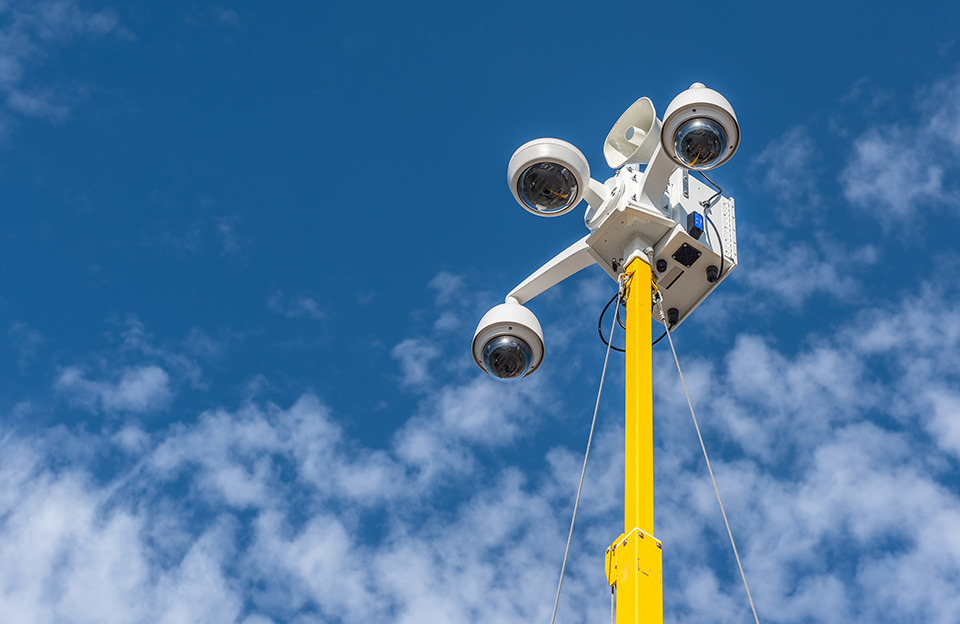 TECHNOLOGY FEATURES
360-degree video
Thermal imaging
People detection analytics
License plate recognition
Parking monitoring and utilization
Audio recording
Two-way intercom with security/help/panic button
Live and re-recorded audio broadcast
24/7 equipment monitoring
Tracking capabilities
Visitor management
Durable exterior to blend with business culture and interiors
Autonomous night/weekend patrols
Mobile apps to recall, review and save machine-generated data for forensic or event-documenting purposes