Our Governance Framework
We recognize that sound governance practices are key to supporting our long-term performance and are committed to ensuring that corporate governance is an integral part of our organization. Our corporate culture must be firmly aligned with our purpose, our business strategy and our values. We are committed to embedding the right organizational culture: showing that we are reliable, innovative and agile; focusing on zero harm and creating a culture of safety; and always acting with integrity.
Our Management Structure
Responsible management is crucial to our success. The board oversees the company's governance framework, including ESG matters.
The board maintains several committees to support the discharge of its responsibilities, including an Audit Committee and a Governance and Compensation Committee. The board delegates responsibility for day-to-day management of the company to Steve Jones, the Global Chairman and CEO and his leadership team. Together, they drive the organizational strategy and lead the global teams across the world. Ashley Almanza, Executive Chairman, Allied Universal International leads the international leadership team, which is responsible for the day-to-day management of the international business, for the implementation of strategy and the delivery of performance in accordance with agreed targets.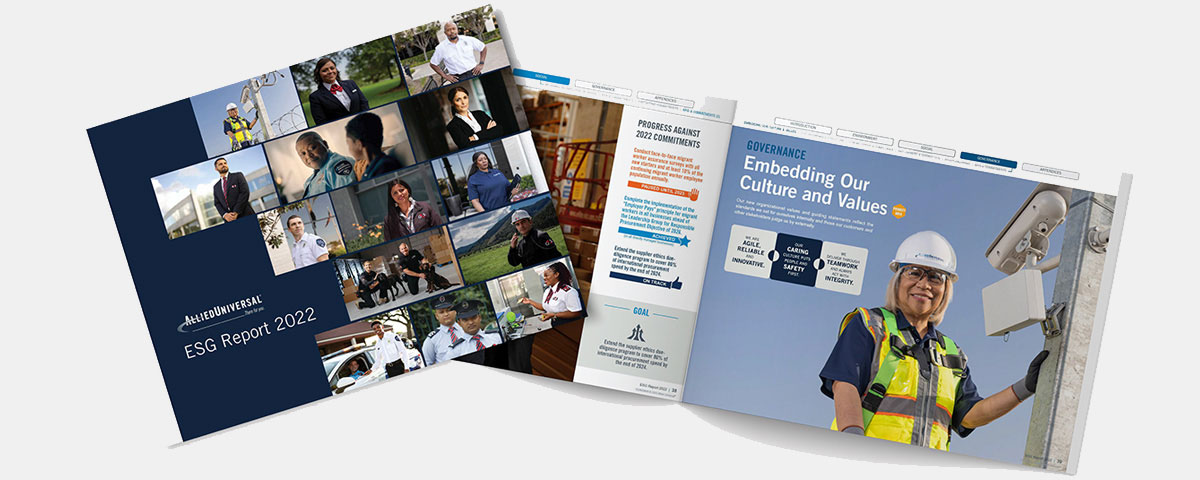 ESG
In Allied Universal's environmental, social and governance (ESG) report, we commit to working ethically and sustainably and describe some of the ways in which our colleagues around the world are delivering on this promise.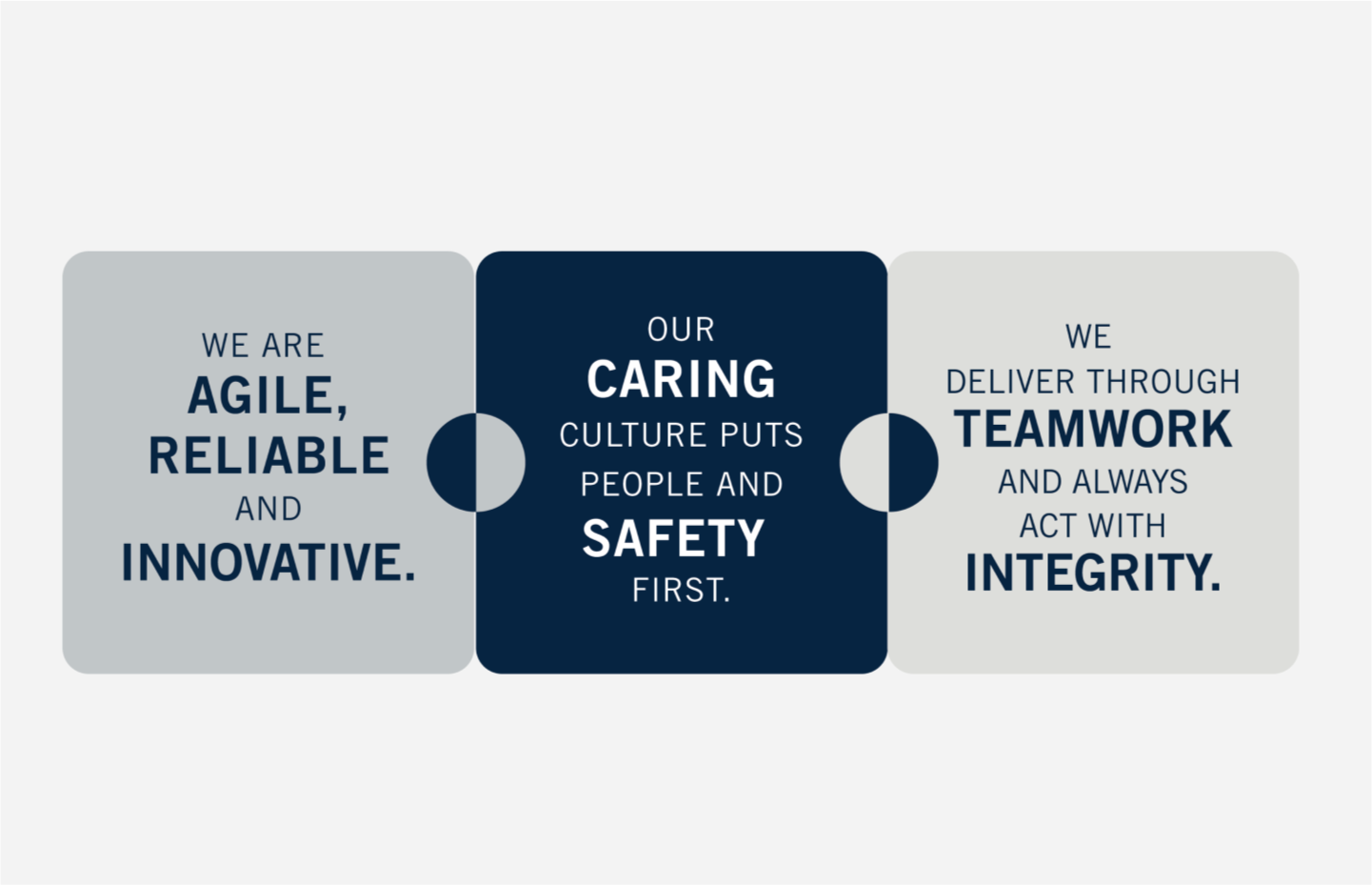 The success of our business is driven by our people. The success of our people is driven by our culture. Our culture is driven by our values. Living those values every day drives the success of our company. Our values are the backbone of our organization.