Customized Security Solutions for the Healthcare Industry
To discuss security solutions for your organization, please provide the following information.
NOTE: By completing this form, you agree to receive updates from Allied Universal via email. Your data will not be passed on to third parties and you may unsubscribe from these communications at any time.
Right Column Heading

Our partners benefit from the advantages of working with Allied Universal:
Right Column Text
Ease of doing business with: Devoted branch leaders, Client Managers, Field Managers, Operations Managers, Trainers and Recruiters. Sophisticated scheduling and payroll systems.
Unprecedented transparency: Insight into our services delivered through our local teams, Operational Business Reviews, and elevated technology like our sophisticated business intelligence and AI workforce management tools.
The best hires for you: We know that hospital security jobs have special needs. We have an expansive recruiting network and sophisticated hiring tools to support you with the right, qualified staff.
Safety: Our team of Security Professionals are trained to help you mitigate risk.
Visibility: Provide peace of mind and are able to help reduce incidents.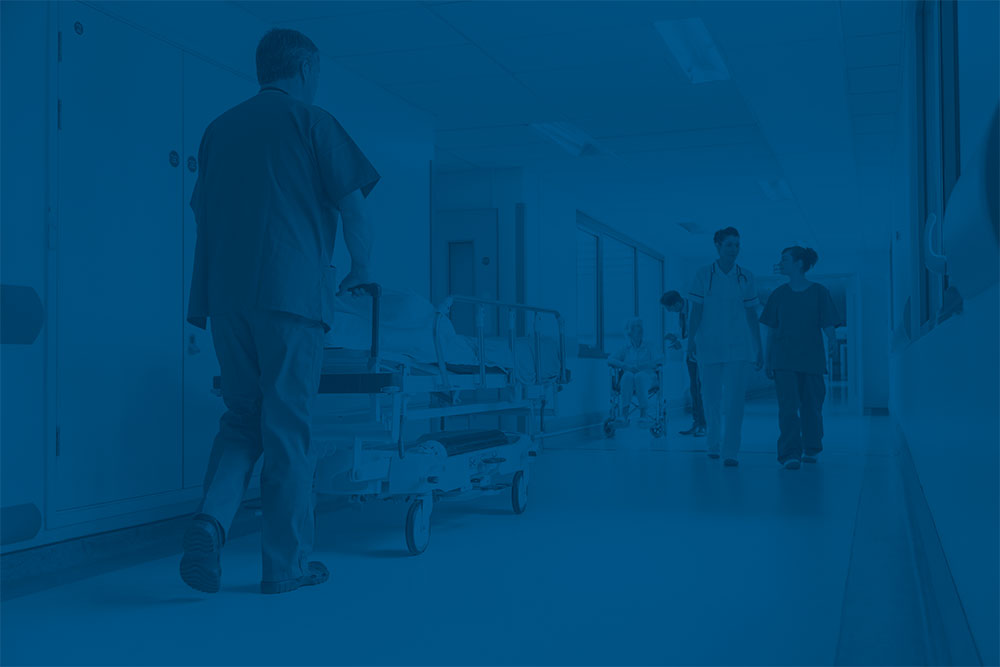 Subject Matter Experts
Content
Our team has years of deep knowledge and understanding of the Healthcare security sector, and we remain focused on providing a comprehensive list of hospital security and technology solutions specifically tailored to your building environment and needs. We continuously evolve and evaluate our procedures and protocols and we know where we can provide help and insight.
Our partnerships with leading healthcare associations, CMS, accrediting organizations, The Advisory Board and NFPA positions Allied Universal to help you meet or exceed regulatory compliance requirements and support you in providing a safe, functional and effective environment for patients, staff members and others entering your campus. Our comprehensive and customized security programs will deliver a compassionate, patient centric culture while meeting industry standards.
Column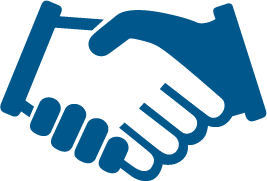 Text
As dedicated members of your patient care team, our trained healthcare security professionals create a safer and secure environment to reassure staff and enhance patient experiences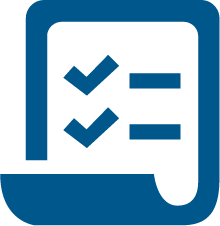 Heading

Compliance and Expertise
Text
We are committed and dedicated to helping your facility achieve full regulatory and accreditation compliance including but not limited to HIPAA, CMS, OSHA, and NFPA rules and regulations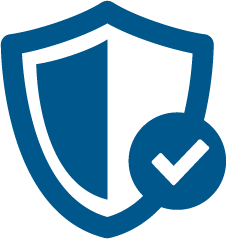 Text
Keep your institution safe and secure helping to mitigate risk while safeguarding your patients, staff, visitors, and assets

Text
We offer industry leading healthcare security training to provide Security Professionals with the skills required for workplace violence preparedness, crisis intervention and de-escalation, emergency response and management, Fire and Life Safety and more.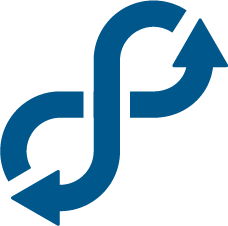 Heading

Continuous Improvement
Text
Operational business reviews, key performance indicators and elevated technology such as our business intelligence and workforce management tools enable continuous oversight and performance improvements
Healthcare Security Services Frequently Asked Questions (FAQ)
Q: Why should I choose Allied Universal to provide security services for my healthcare organization?
A:  Allied Universal has extensive healthcare facility expertise, and experience working with accrediting bodies and agencies including the Occupational Safety and Health Administration (OSHA), The Joint Commission, Centers for Medicare & Medicaid Services (CMS), and DNV as well as state and local regulators. We understand that it is vital to keep pace with the industry's changing needs and therefore actively support healthcare associations including the International Association for Healthcare Security and Safety (IAHSS), the American College of Healthcare Executives (ACHE), the American Society for Healthcare Engineering (ASHE), and ASIS International.
Q:  What is the security professional's role in a healthcare environment?
A:  The guiding principles for a security professional in the healthcare environment are:
Compassion
Empathy
Respect
Patient & Staff Satisfaction
At Allied Universal, we believe that the therapeutic environment starts at the parking lot and that the security professional's first positive contact sets the tone for all persons entering the organization. We strive to impart that the security professional is a member of the patient care team in many ways to include all interaction with patients, visitors and staff.
Q: What type of training do your healthcare Security Professionals receive? 
Allied Universal's "School of Healthcare" is a proprietary series of courses designed to train security professionals working in the healthcare environment. These courses are organized into levels which correspond with the different skill set tiers typically found in healthcare. Additionally, all Security Professionals receive specific on-site training for each individual client. We believe that training is not a one-time event. Security Professionals should receive ongoing training, including drills and exercises, to address changes in the environment, improve and further develop their skills and measure competencies. 
Q: What is de-escalation training and why is it important?
A: De-escalation training provides strategies to calmly deal with individuals who may be experiencing behavioral or emotional crises. This training primarily focuses on calmly communicating with an agitated individual in order to understand, manage and resolve his/her concerns. It is critical that Allied Universal healthcare Security Professionals and our client clinical staff engage and work collaboratively to prevent and manage potentially violent events as they occur. De-escalation training is also important in meeting the following Center for Medicare and Medicaid Services (CMS) Conditions of Participation:
"The hospital must require appropriate staff to have education, training, and demonstrated knowledge based on the specific needs of the patient population in at least the following:
(i) Techniques to identify staff and patient behaviors, events, and environmental factors that may trigger circumstances that require the use of a restraint or seclusion.
(ii) The use of nonphysical intervention skills.
(iii) Choosing the least restrictive intervention based on an individualized assessment of the patient's medical, or behavioral status or condition." 
Q:  Describe how you build a standardized and consistent security programs for healthcare accounts.  
A:  We have a systematic approach for reviewing and setting up security programs. During this review, we take into consideration our clients' needs and priorities to craft effective and efficient security programs.  We then propose a solution that includes applicable technology and utilizes our breadth of professional services where appropriate. Our professional services include: 
RISK ADVISORY & CONSULTING SERVICES
EXECUTIVE PROTECTION & INTELLIGENCE SERVICES
EVENT SERVICES
SECURITY/SAFETY TRAINING
JANITORIAL SERVICES