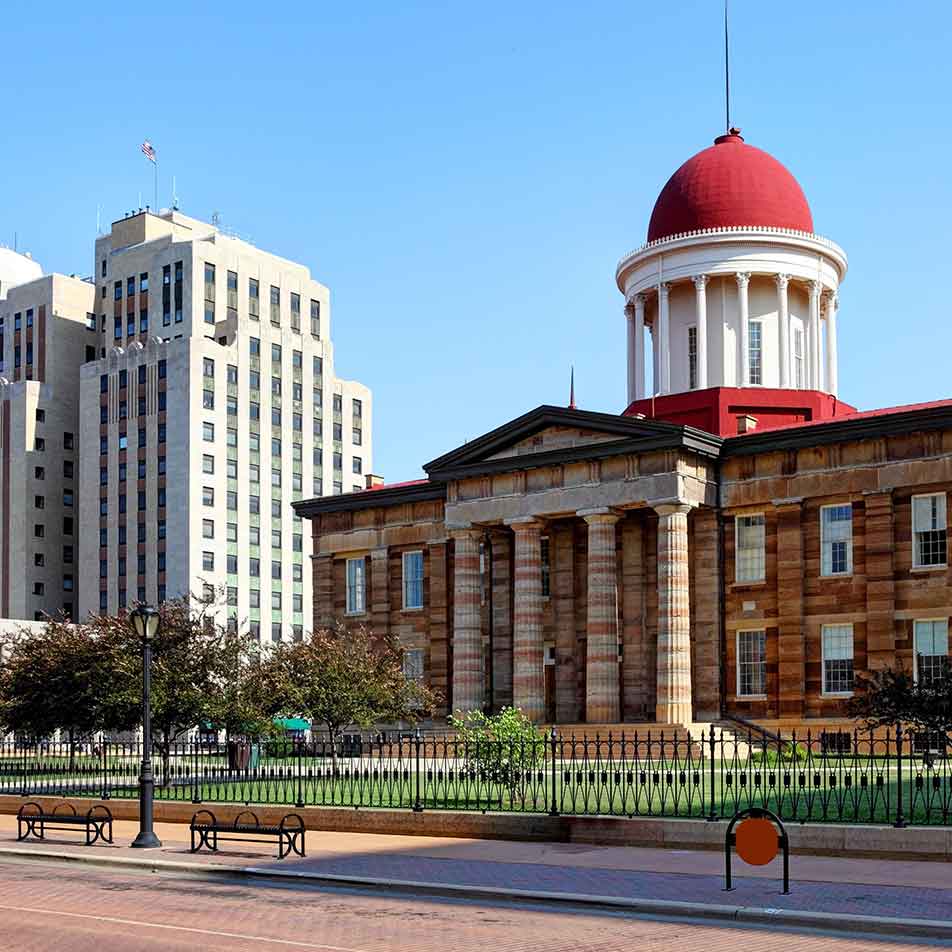 Get More Information
To discuss security solutions for your organization, please provide the following information. (*required fields)
Looking for a security job? Click Here
Allied Universal® Local Offices
Allied Universal ®
1046 N. Grand Avenue West
Springfield, IL 62702
Phone: 217.523.2480
View on Map

For more than 60 years, Allied Universal® has been a recognized leader in innovative security solutions and technology. Through the right combination of personnel, training, and cutting-edge technology, our experts will develop a customized security solution to meet your unique needs. Add to that an excellent customer service team, and you will see why Allied Universal® builds enduring client relationships.
Contact our local Springfield office to discuss your security needs and explore solutions that can help keep your people and property secure.
 

You deserve a partner that understands the unique security challenges and regulations that impact your organization. At Allied Universal®, we invest in a dedicated team for the industries we serve, allowing us to provide unequaled thought leadership, solution design, and program management in the following verticals:

Our clients in the Springfield area benefit from unrivaled experience and expertise in developing customized security solutions, including:

As the threat landscape changes, we've invested in the cutting-edge technology that allows organizations stay ahead of threats and minimize risk. Our security technology services include:
Security Jobs in Springfield
Looking for a job that lets you make a difference in your community? A career as an Allied Universal® security professional is something to be proud of. When you join our team, you'll be playing a direct role in the safety, security, and protection of our clients and our communities. Start your phenomenal career with Allied Universal® today!
VIEW SECURITY JOBS IN YOUR AREA
Fingerprinting & Guard Card Locations 
Applicants can get their fingerprinting done at the following location(s):
Guard Card:
Allied Universal® 
1046 N. Grand Avenue West
Springfield, IL 62702
Phone: 217.523.2480
View on Map

Fingerprinting:
Allied Universal® 
1046 N. Grand Avenue West
Springfield, IL 62702
Phone: 217.523.2480
View on Map