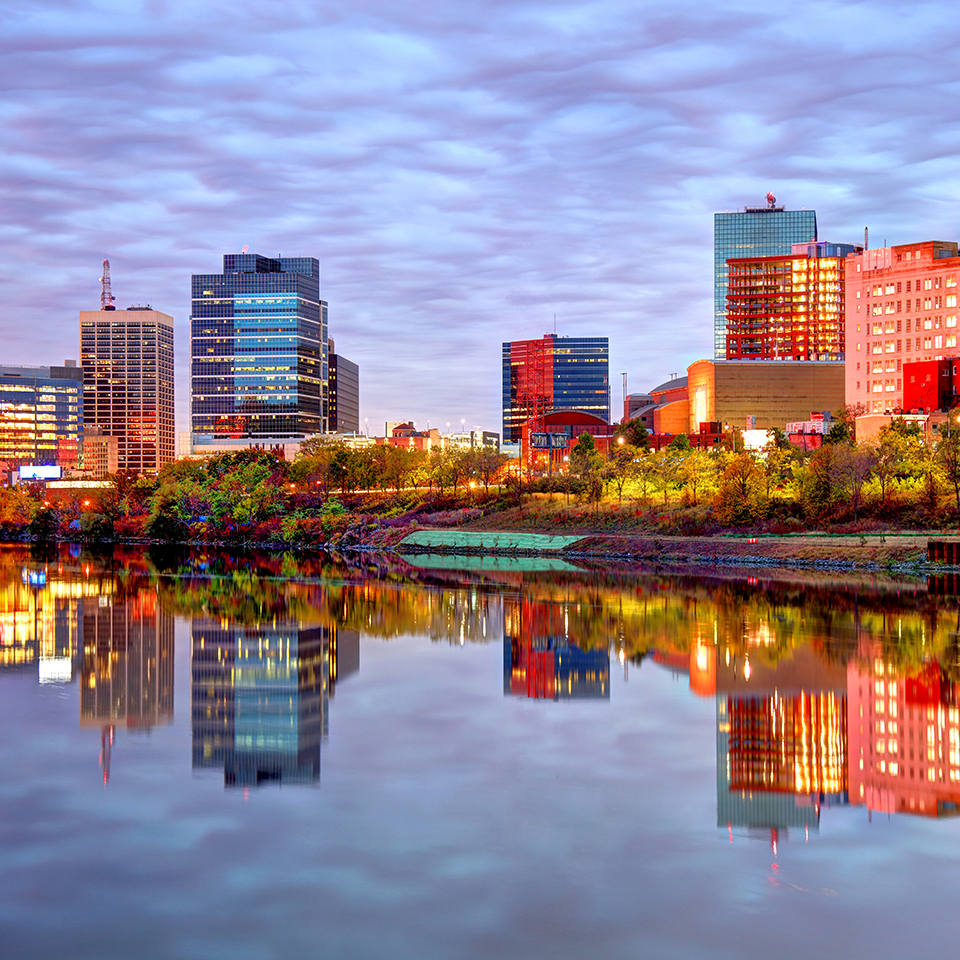 Get More Information
To discuss security solutions for your organization, please provide the following information. (*required fields)
Looking for a security job? Click Here
Allied Universal® Local Offices
Allied Universal ®
2444 Morris Avenue
3rd Floor #310
Union, NJ 07083
Phone: 201.896.8688
View on Map

Allied Universal ®
3 Brewster Road Terminal B
Suite B-3
Newark, NJ 07114
Phone: 973.430.9075
View on Map

Allied Universal ®
50 Park Place
Newark, NJ 07102
Phone: 973.270.2330
View on Map

Allied Universal® Technology Services
600 Meadowlands Parkway
Secaucus, NJ 07094

In today's threat landscape, you can't afford to be reactive when it comes to security. Allied Universal® has been a recognized leader in security solutions in the Newark area for more than 60 years, offering comprehensive security services designed to meet each facility's unique needs and challenges.
Contact our Newark office to discuss your security challenges and learn more about partnering with Allied Universal® to keep your people, property and assets secure.

Different industries face different security challenges, and there's no one-size-fits-all solution when it comes to risk management. Allied Universal® is a security firm that invests in a team that works across industries for thought leadership, solution design, and program management in:

Our clients in the Newark area benefit from unrivaled experience and expertise in developing customized security solutions. Our security services include:

With solutions ranging from situational awareness and threat intelligence platforms, to remote video and alarm monitoring, we provide cutting-edge technology to improve your security. Our security systems and technology offerings include:
Security Jobs in Newark
At Allied Universal®, we pride ourselves on fostering a promote from within culture. In fact, over 65% of our managerial positions are filled by internal candidates. For all full-time positions, we offer medical, dental and vision coverage, life insurance, 401K, employee assistance programs, company discounts, perks, and more. Start your phenomenal career with Allied Universal® today!
VIEW SECURITY JOBS IN YOUR AREA
Fingerprinting & Guard Card Locations
Applicants can get their guard card and fingerprinting done at the following location(s):
Guard Card
Allied Universal®
1100 Valley Brook Avenue
Suite 201
Lyndhurst, NJ 07071
Phone: 201.896.8688
View on Map

Guard Card
NJ State Police
One Tower Center Blvd.
East Brunswick, NJ 08816
Phone: 732.274.1414
View on Map

Fingerprinting
Any Identogo location