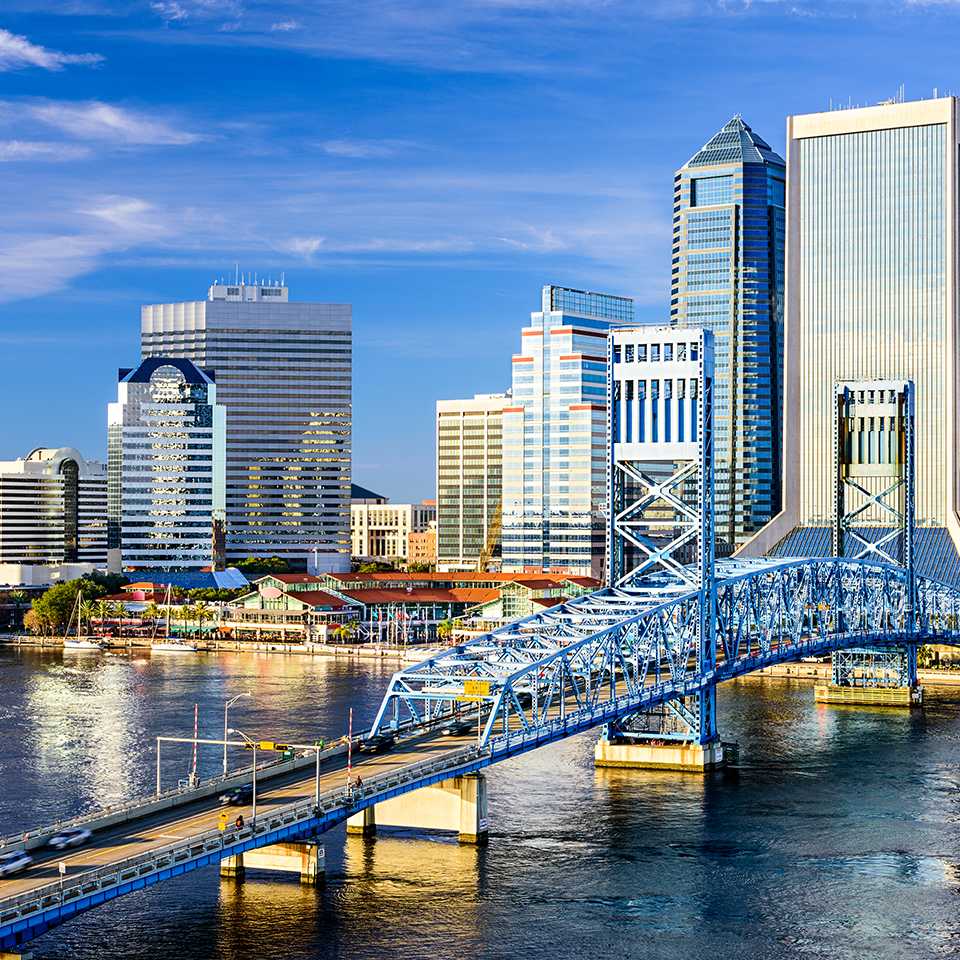 Get More Information
To discuss security solutions for your organization, please provide the following information. (*required fields)
Looking for a security job? Click Here
Allied Universal® Local Offices
Allied Universal ®
8375 Dix Ellis Trail
Suite 200
Jacksonville, FL 32256
Phone: 904.399.1813
View on Map

Allied Universal® Technology Services
8936 Western Way
Bldg. 6, Suite 11
Jacksonville, FL 32256
Phone: 904.647.4767
View on Map

As a trusted security partner for businesses in Jacksonville, Allied Universal® strives to be more than just a service provider. We become an extension of our clients' teams—one they can rely on for proactive protection and responsive service. Our commitment to clients includes understanding the needs of each facility, delivering custom solutions and hands-on management, and implementing best practices learned from more than 60 years of experience.
Contact our local Jacksonville office to discuss your security needs and explore solutions that can help keep your people and property secure.

Different industries face different security challenges, and there's no one-size-fits-all solution when it comes to risk management. Allied Universal® is a security firm that invests in a team that works across industries for thought leadership, solution design, and program management in:
 

Allied Universal® has been on the cutting-edge of the security industry for more than 60 years. With a full suite of security services and next-generation technology, we help clients in the Jacksonville area reduce risk and stay ahead of threats.
Security Services:

To stay ahead of evolving security threats, Allied Universal® invests in cutting-edge technology designed to mitigate risk and prevent incidents. Our technology services include:
Security Jobs in Jacksonville
Allied Universal® has put safety and security first and it starts with our people—a team of more than 250,000 highly trained, expert security professionals who have committed to a fulfilling career serving, protecting, and helping their communities. Start your phenomenal career with Allied Universal® today!
VIEW SECURITY JOBS IN YOUR AREA
Fingerprinting & Guard Card Locations
Applicants can get their guard card and fingerprinting done at the following location(s):
Fingerprinting
Division of Licensing
7825 Baymeadows Way Center Building
STE, 106A
Jacksonville, FL, 32256
View on Map

Guard Card
Division of Licensing
7825 Baymeadows Way
Jacksonville, FL, 32256
View on Map