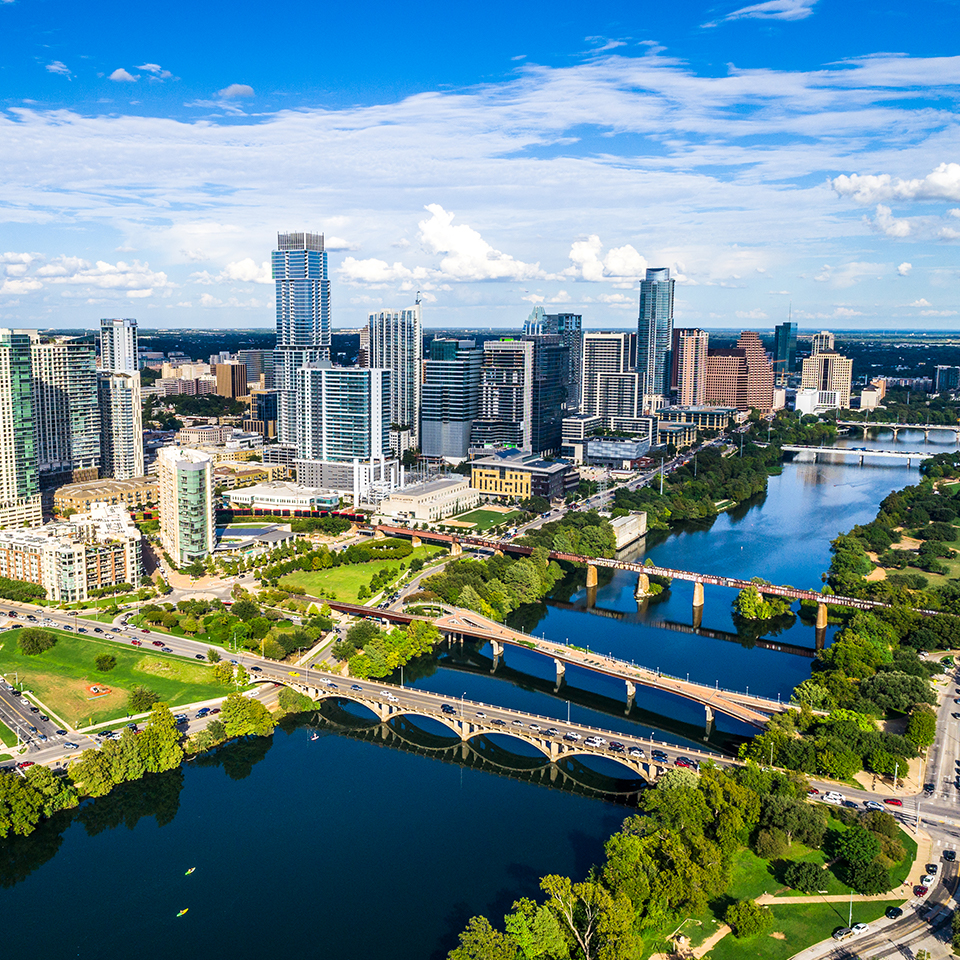 Get More Information
To discuss security solutions for your organization, please provide the following information. (*required fields)
Looking for a security job? Click Here
Allied Universal® Local Offices
Allied Universal ®
1812 Centre Creek Drive
Suite 340
Austin, TX 78754
Phone: 512.960.2610
View on Map

Allied Universal® Technology Services
14050 Summit Drive
Suite 105
Austin, TX 78728
Phone: 512.835.8800
TX DPS License #B18046C
View on Map

Allied Universal ®
18 E. Avenue A
Temple, TX 76501
View on Map

Allied Universal® is the largest provider of security services in North America and is recognized as the premier private security company in every market that we serve. For more than 60 years, we've been serving, securing, and caring for the people and businesses in Austin with innovative, proactive security solutions custom tailored for each client.
We are proud to serve the entire Austin area, including the cities of Round Rock, Cedar Park, Kyle and Leander. Contact our local Austin office to discuss your security needs and explore security solutions that can help your organization reduce risk and manage costs.

Allied Universal® understands the unique challenges and regulations that impact your organization. In fact, we're a security services provider with a dedicated team that works across specific industries. We provide clients in the Austin area with unrivaled experience and expertise in:

Through the right combination of security guard services and cutting-edge technology systems, our experts will develop a customized security solution to meet your unique needs.

Innovations in technology have permanently changed the security landscape. Our cutting-edge security technology solutions include

Allied Universal® helps customers identify and minimize vulnerabilities in physical security programs. Our Risk Advisory and Consulting Services combine risk and threat assessment, prevention, and investigative practices with the extensive experience and knowledge of industry-leading consultants into a centralized practice with strategic focus on reducing risk.
Security Jobs in the Austin Area
We are North America's leading security company, with over 250,000 phenomenal employees. When you join our team, you'll join more than 60 years of experience protecting peace of mind. For all full-time positions, we offer medical, dental and vision coverage, life insurance, 401K, employee assistance programs, company discounts, perks, and more. Start your career with Allied Universal® today!
VIEW SECURITY IN YOUR AREA
Fingerprinting & Guard Card Locations
Applicants can get their guard card and fingerprinting done at the following location(s):
Fingerprinting
Texas Department of Public Safety
108 Denson Drive
Austin, TX, 78752
View on Map

Guard Card
Allied Universal®
1812 Centre Creek Drive
STE 215
Austin, TX, 78754
View on Map