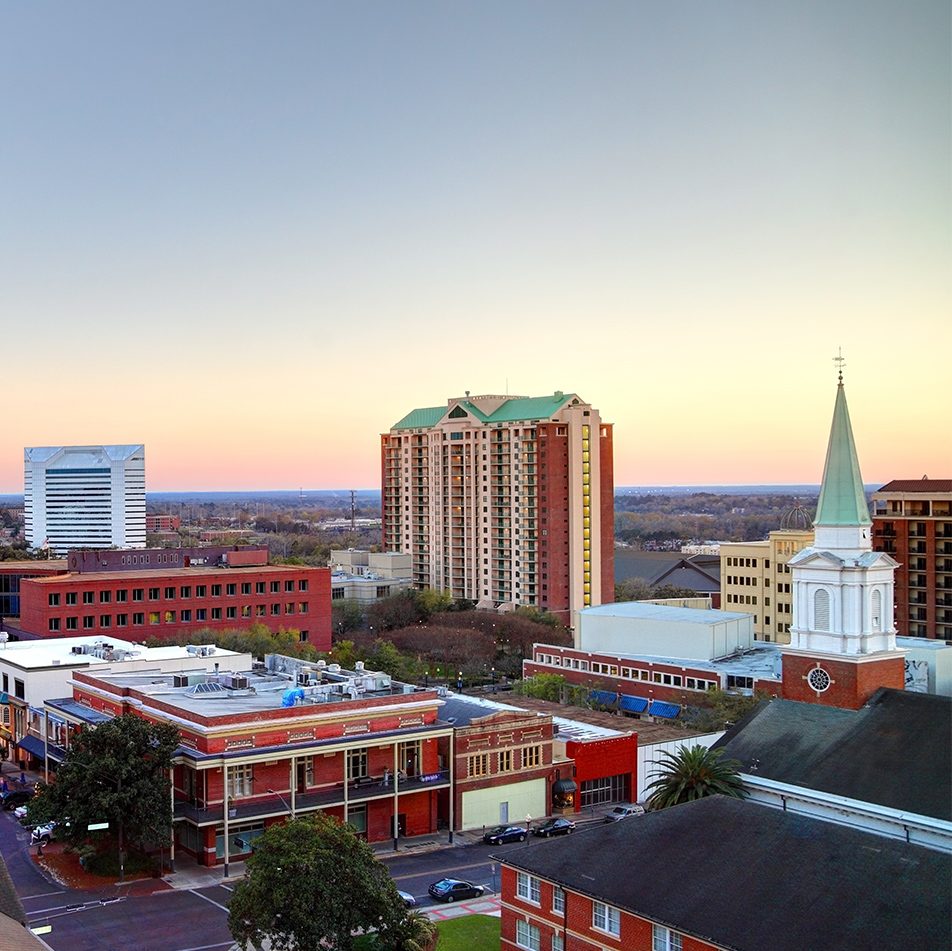 Get More Information
To discuss security solutions for your organization, please provide the following information. (*required fields)
Looking for a security job? Click Here
Allied Universal® Local Offices
Allied Universal ®
1317 Winewood Blvd.
Suite 250
Tallahassee, FL 32399
Phone: 850.219.7804
View on Map

Allied Universal® is the only large security company that invests in dedicated expertise to serve your specific industry. We understand the unique business regulations that affect your organization and match the right people with the right technology to create a custom, proactive security solution.
Through our world-class customer service and advanced security services and systems, Allied Universal® is There for you™. Contact our local Tallahassee office to discuss your security needs.
 

Our clients benefit from customized security solutions rooted in more than 60 years of deep industry experience and expertise. We specialize in providing comprehensive security services and systems for the following industries:

To address evolving security needs, Allied Universal® combines proactive services with deep industry insight to create a comprehensive security solution. Our security services include:

Innovations in technology have permanently changed the security landscape. Our cutting-edge security technology solutions include:
Security Jobs in Tallahassee
Allied Universal® is the largest security services company in North America, with more than 200,000 employees committed to serving, securing, and caring for the people and businesses in our communities. When you join our team, you'll join more than 60 years of experience protecting peace of mind. Start your phenomenal career with Allied Universal® today!
VIEW SECURITY JOBS IN YOUR AREA
Fingerprinting & Guard Card Locations 
Applicants can get their guard card and fingerprinting done at the following location(s):
Guard Card:
Florida Department of Agriculture and Consumer Services 
Division of Licensing
1925 Capital Cir NE
Tallahassee, FL 32308
Phone: 850.245.5498
View on Map

Fingerprinting:
Florida Department of Agriculture and Consumer Services 
Division of Licensing
1925 Capital Cir NE
Tallahassee, FL 32308
Phone: 850.245.5498
View on Map