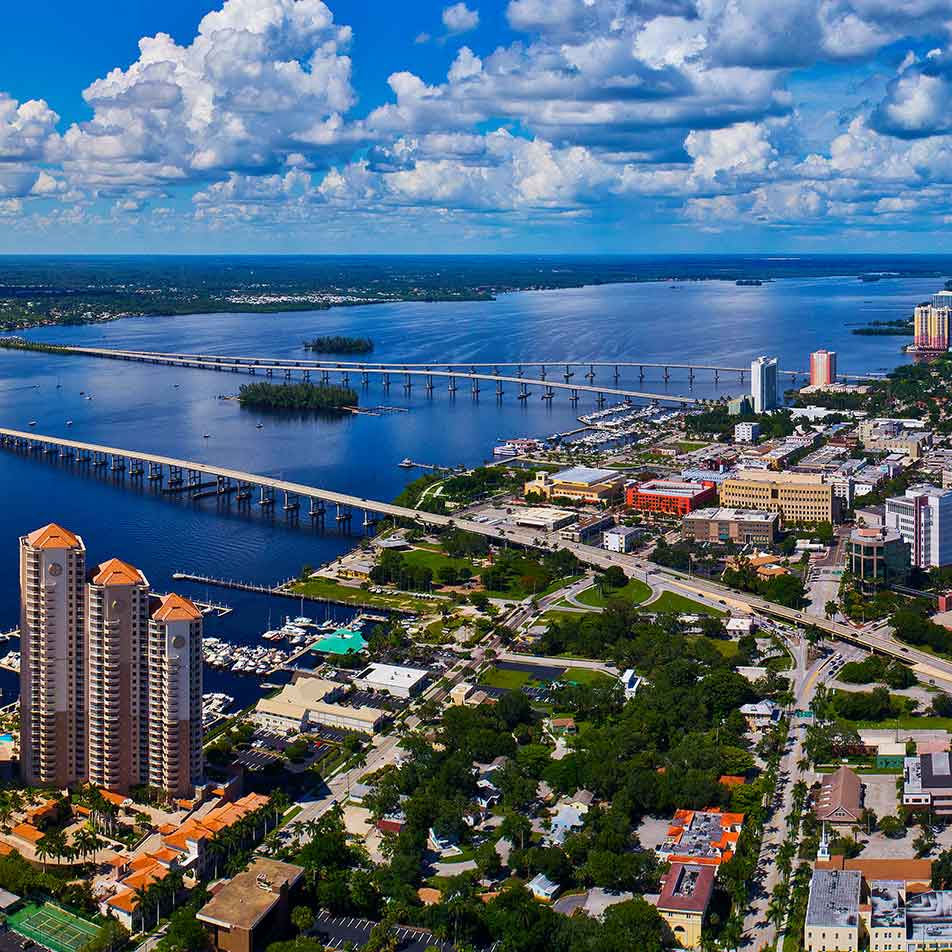 Get More Information
To discuss security solutions for your organization, please provide the following information. (*required fields)
Looking for a security job? Click Here
Allied Universal® Local Offices
Allied Universal ®
5268 Summerlin Commons Way
Suite 501
Fort Myers, FL 33912
Phone: 239.208.9267
View on Map

Allied Universal ®
13461 Parker Commons Boulevard
Suite 200
Fort Myers, FL 33912
View on Map

Since 1957, we have been keeping people safe, protecting our clients' brands and providing peace of mind. Allied Universal® provides unparalleled service, systems, and solutions to serve, secure, and care for the people and businesses in Fort Myers and the surrounding areas. By leveraging manpower, data, and technology, we are able to deploy smarter security for our clients. 
Contact our local Fort Myers office to discuss your security needs, challenges, and options.
 

There's not one off-the-shelf security solution that can meet any organization's needs. That's why Allied Universal® invests in a dedicated team for the industries we serve, enabling us to deliver unparalleled experience and expertise in developing security solutions for these industries:

The Allied Universal® approach to security means you get the people and service you deserve. Our security services include:

Keeping up with the latest security technology is the key to keeping your people and facilities secure. We offer cutting-edge security systems and technology, including:
Security Jobs in Fort Meyers
Allied Universal® has put safety and security first and it starts with our people—a team of more than 250,000 highly trained, expert security professionals who have committed to a career where they feel fulfilled because they serve, protect, and help people. Start your phenomenal career with Allied Universal® today!
VIEW SECURITY JOBS IN YOUR AREA
Fingerprinting & Guard Card Locations 
Applicants can get their fingerprinting done at the following location(s):
Guard Card:
Allied Universal® 
5268 Summerlin Commons Way
Suite 501
Fort Myers, FL 33912
Phone: 239.208.9267
View on Map

Fingerprinting:
Allied Universal® 
5268 Summerlin Commons Way
Suite 501
Fort Myers, FL 33912
Phone: 239.208.9267
View on Map