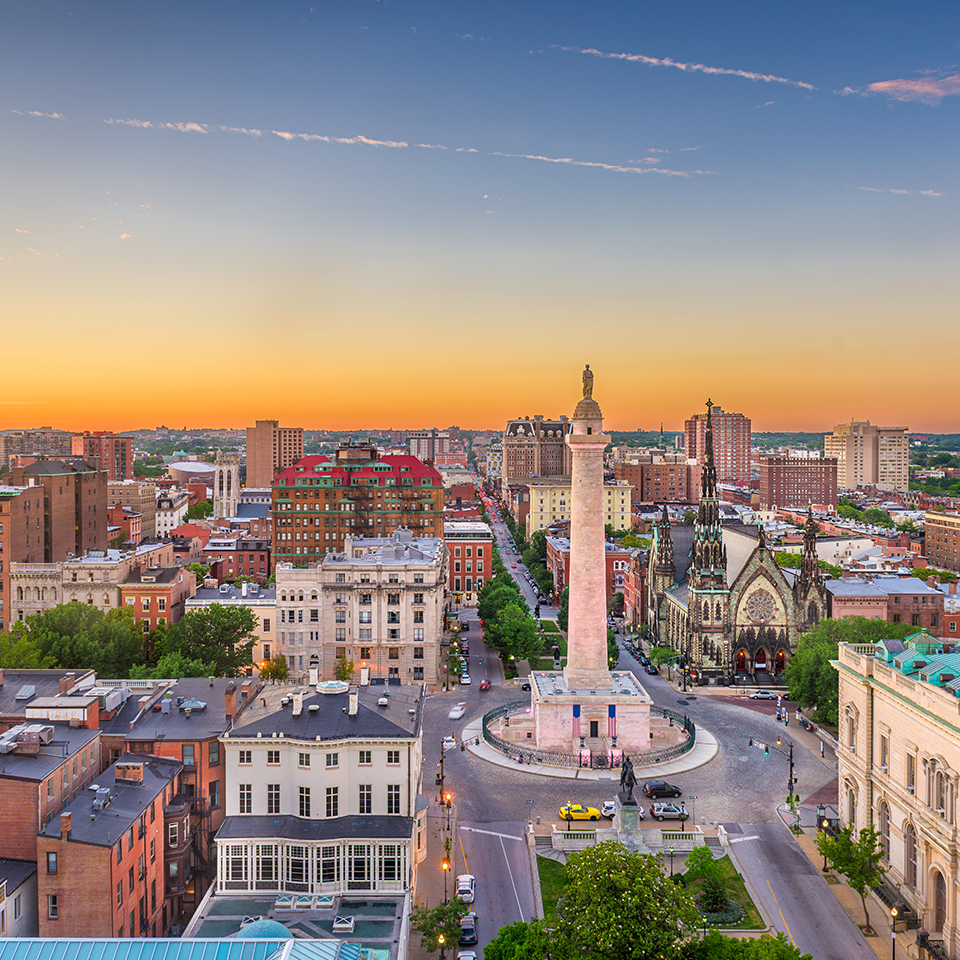 Get More Information
To discuss security solutions for your organization, please provide the following information. (*required fields)
Looking for a security job? Click Here
Allied Universal® Local Offices
Allied Universal ®
36 S Charles Street
Suite 2300
Baltimore, MD 21201
Phone: 410.931.5061
View on Map

Allied Universal ®
1111 Bonifant Street
Silver Spring, MD 20910
Phone: 301.588.7834

More than just a service provider, Allied Universal® strives to become an extension of our clients' teams—a partner they can rely on for proactive protection and responsive service. Our commitment to clients includes understanding the needs of each facility, delivering custom solutions and hands-on management, and implementing best practices learned from more than 60 years of experience.
We are proud to serve the entire Baltimore area, including the cities of Woodlawn, Parkville and Silver Spring. Contact our local Baltimore office to discuss your security needs and explore solutions that can help keep your people and property secure.

Because every industry has its own regulations and security challenges, we invest in a dedicated team for the industries we serve. This allows us to provide unequaled thought leadership, solution design, and program management in:

For more than 60 years, Allied Universal® has delivered unparalleled service and solutions to serve and secure the people and businesses in Baltimore. Our security services include:

The threat landscape is constantly evolving, and keeping up with the latest innovations in technology is the key to keeping your facilities secure. Our security systems and technology include:

Allied Universal® helps customers identify and minimize vulnerabilities in physical security programs. Our Risk Advisory and Consulting Services combine risk and threat assessment, prevention, and investigative practices with the extensive experience and knowledge of industry-leading consultants into a centralized practice with strategic focus on reducing risk.
Security Jobs in Baltimore
Looking for a job that lets you make a difference in your community? A career as an Allied Universal® security professional is something to be proud of. When you join our team, you'll be playing a direct role in the safety, security, and protection of our clients and our communities.
Start your phenomenal career with Allied Universal® today!
VIEW SECURITY JOBS IN YOUR AREA
Fingerprinting & Guard Card Locations
Applicants can get their guard card and fingerprinting done at the following location(s):
Fingerprinting
Allied Universal®
36 S. Charles St.
Suite 2204
Baltimore, MD, 21201
View on Map

Guard Card
Allied Universal®
36 S. Charles St.
Suite 2204
Baltimore, MD, 21201
View on Map