On-Demand Webinars | Resource Request
Today's security landscape is dynamic, and so are the countless threats that impact day-to-day and future operations. How do Security Leaders respond to today's emergencies while effectively planning for the emerging threats of tomorrow? Join industry leaders in the risk management, security, and technology sectors as they explore the methods, resources, and strategies you should consider when engaging your organization.
Topics include:
Current & Future Threats
Risk Identification & Prioritization
Risk Mitigation
Open Q&A
Panelists Include: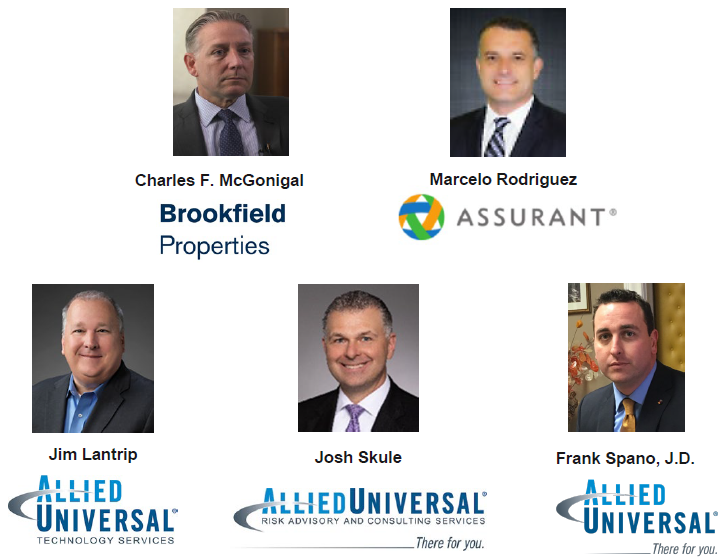 ---
Before proceeding to the On-Demand Webinar that you have requested, please provide us with a little information about yourself so that we can better serve you in the future.
NOTE: By completing this form, you agree to receive updates from Allied Universal via email. Your data will not be passed on to third parties and you may unsubscribe from these communications at any time.