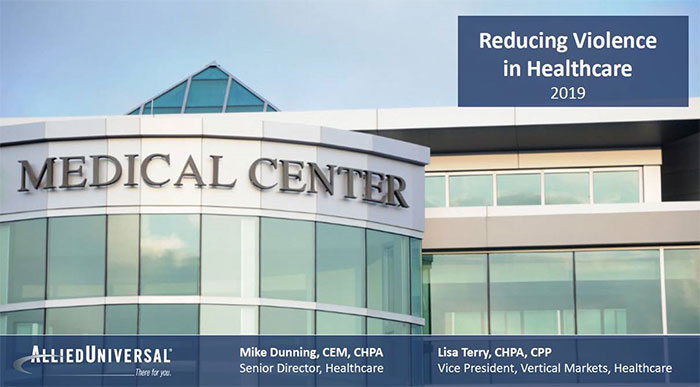 On-Demand Webinars | Resource Request
The healthcare industry is growing rapidly, but unfortunately, the staff who is dedicated to promoting wellness, healing the sick and caring for the vulnerable, is burdened by workplace violence on a regular basis. According to OSHA, approximately 75 percent of nearly 25,000 workplace assaults reported annually occurred in health care and social service settings.
Join us for a free one-hour webinar and learn how to keep yourself and your employees safe from this epidemic.
---
Before proceeding to the On-Demand Webinar that you have requested, please provide us with a little information about yourself so that we can better serve you in the future.
NOTE: By completing this form, you agree to receive updates from Allied Universal via email. Your data will not be passed on to third parties and you may unsubscribe from these communications at any time.