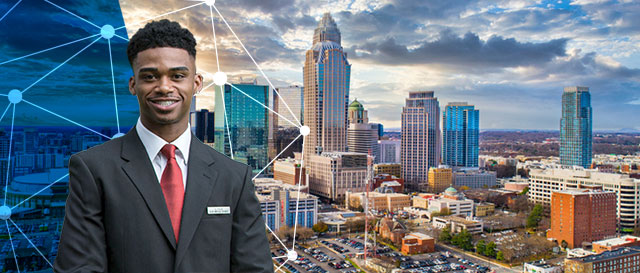 The challenges of yesterday are not the challenges of tomorrow. That's why Allied Universal® stays one step ahead, courageously blazing a new path forward in the industry.
 
We safeguard our businesses and communities, finding the right mix of real-world expertise, sophisticated technology, or artificial intelligence tailoring our approach to each client.
There are a myriad of options to help you develop the best security program to meet your needs.
  
Discussion Topics Include:
Allied Universal's Approach to Integrated Security
Vertical Market Expertise
Technology Offerings
Professional Services
In-House, Hybrid or Contract... What's the Best Approach?
Our Presenters:
STEPHANIE JONES
Business Development Manager
Allied Universal®

Stephanie began her career in the downtown Chicago Allied Universal® branch office, the third largest market in the U.S. During her career in security, she has gained significant experience across a variety of industries and was an early adopter of technology and the role it plays in tailored security programs. 
 
Stephanie holds a Bachelors degree from the University of Miami and now works in Phoenix with our Arizona team. She has partnered with clients from a variety of verticals throughout the years and enjoys taking a consultative approach to the market. Stephanie believes in building customized, holistic solutions for each security program that will mitigate risks while enhancing the safety and security at each client site.

MICHAEL DUNN
Director of Sales, Southeast Region
Allied Universal®

Michael has 17 years of experience in the security industry and holds a bachelor's degree in Criminology and Criminal Justice from the University of Maryland. He has worked with large enterprises to help them analyze the cost and benefit of transitioning from an proprietary security program to an outsourced model. Michael has also guided these organizations through change management and helped them realize the benefits of the cultural shift.

IAN ROTHSCHILD
Business Development Manager
Allied Universal®

Ian has been with Allied Universal® for 8 years and has over 18 years of experience within the service industry. He has aided many companies with developing & sustaining comprehensive & integrated security programs. Ian has helped organizations through change management and has helped them realize the benefits of a holistic security approach.
---
Before proceeding to the On-Demand Webinar that you have requested, please provide us with a little information about yourself so that we can better serve you in the future.
NOTE: By completing this form, you agree to receive updates from Allied Universal via email. Your data will not be passed on to third parties and you may unsubscribe from these communications at any time.