In any disaster, time is precious, and preparedness is paramount. Join Allied Universal's emergency preparedness experts for a free guided discussion on how best to navigate through chaos. Learn effective emergency planning fundamentals, identify Mission Essential Functions (MEFs), and explore the art of threat mitigation. Gain insights into coordination techniques for emergency operations across agencies and sectors and discover innovative technologies for efficient disaster response and recovery.
Key takeaways will include:
Understanding of emergency response fundamentals
Knowledge to develop realistic continuity of operations
Insights into threat mitigation and future planning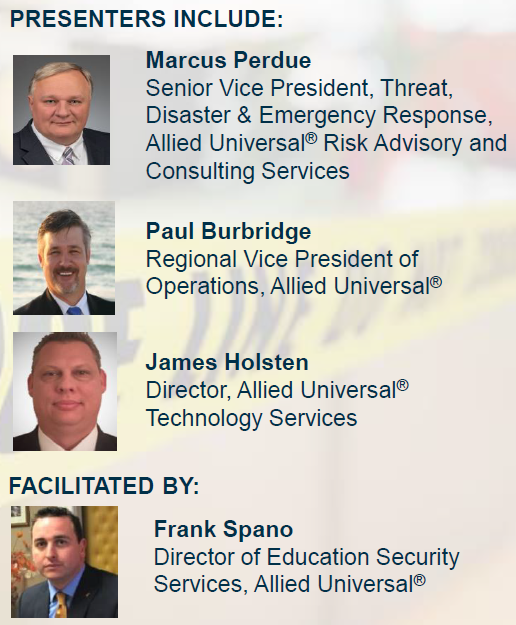 ---
Before proceeding to the On-Demand Webinar that you have requested, please provide us with a little information about yourself so that we can better serve you in the future.
NOTE: By completing this form, you agree to receive updates from Allied Universal via email. Your data will not be passed on to third parties and you may unsubscribe from these communications at any time.