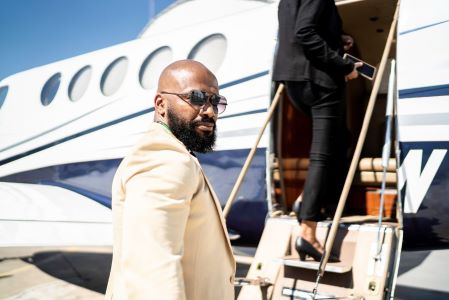 Executive Protection includes a complex set of services that are delivered to the highest levels within an organization. As many companies are beginning or analyzing their positions and strategies, it is important that they are well organized and thoughtfully executed in a way that will keep the protected
individuals safe, happy and productive.
Join us for a virtual panel discussion as we explore key considerations that can help an executive protection program provide a good first impression as well as develop a long term plan for success.
Topics include:
Reasons to implement an Executive Protection program
In house vs. outsourced
Training & compliance
An outline of an Executive Protection strategy
Panelists include: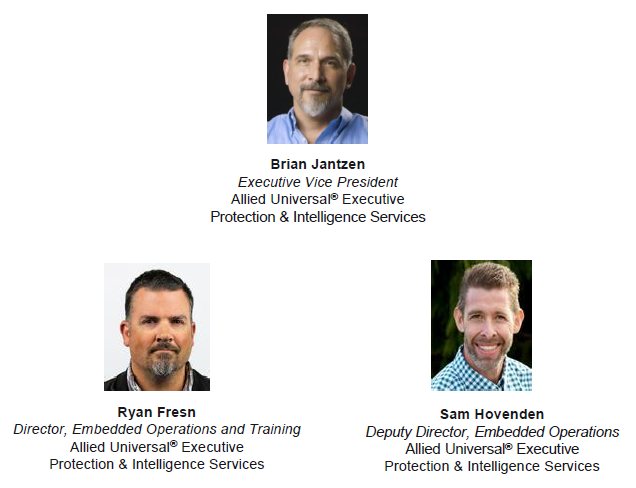 Before proceeding to the On-Demand Webinar that you have requested, please provide us with a little information about yourself so that we can better serve you in the future.
NOTE: By completing this form, you agree to receive updates from Allied Universal via email. Your data will not be passed on to third parties and you may unsubscribe from these communications at any time.