Shows commitment to global best practices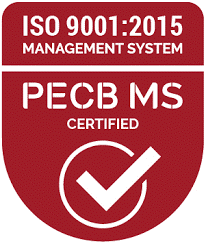 Allied Universal® is pleased to announce it has attained ISO 9001:2015 certification for its Training and Talent Development Department in North America. This certification underscores Allied Universal's commitment and competence with internationally recognized standards. The certification process was performed with MSECB, a global provider of audit and certification services. 
ISO 9001:2015 is a globally recognized quality management standard developed and published by the International Organization for Standardization (ISO). Certification is based on several quality management principles, including a strong customer focus, the motivation and involvement of high-level management, process-based approach and continual improvement. 
By achieving ISO 9001:2015 certification, Allied Universal shows its continued emphasis on customer satisfaction and employee development. Certification assures clients and employees that Allied Universal prioritizes robust training and talent development processes driven by continuous improvement, increased efficiencies and quality customer service.