Doctors and attorneys attain it. Accountants have it. It's the stamp of approval that deems professionals highly qualified, knowledgeable and experienced to practice their craft to the best of their ability. They are certified.
Similarly, professionals in the security industry also can achieve several designations attesting to their excellence. Administered by ASIS International, one of the most popular of these is the Certified Protection Professional status. The CPP® provides "demonstrable proof of knowledge and management skills in all areas of security management." According to ASIS, it has been the gold standard for more than 40 years.
Allied Universal's security professionals are highly qualified and receive top-notch training annually. In fact, all of our security professionals receive numerous hours of standard training through AU Institute. Additionally, thousands of employees and client personnel participate in various forms of fire and life safety training sessions, says Geoff Craighead, CPP, Vice President, Field Training and Development for Allied Universal. However, some want that extra level of training.
Jason Medearis, Allied Universal Account Manager for the Searles Valley Minerals plant in Trona, Calif., is the latest to acquire this designation, and joins the ranks of many who saw the value in improving their resumes. Chief among them are Craighead and many others.
Here's what Medearis had to share about the process in his own words:
The CPP certification is the gold standard for the security industry in proving that you are a well-rounded security professional that understands what is necessary to advance in the always-evolving security industry. 
It was around late 2014 when I decided to take the steps necessary to advance my career to the next level. In May of 2015, I decided to enroll at a university to obtain a Master's degree in Security Management. I graduated the following year and I was well informed about many different aspects of the security industry that I previously did not know existed. Crisis management and emergency response, information security, physical security, and risk and vulnerability assessments were just a few. 
I knew that I wanted to one day become a Chief Security Officer (CSO) for a corporate organization. To reach that professional level, I needed to get certified. The master's program re-enforced the importance of what a professional certification can do for an individual.
After completing the degree, I then enrolled in a Certified Protection Professional (CPP) refresher course through the University of California at Riverside. This course was created by ASIS International members to be able to assist security professionals with obtaining their CPP certification. This is when I realized that the CPP certification involved many things that I had learned from the master's program. 
Once in the class, I noticed that I was surrounded by CPP mentors. These mentors were established professionals within the Southern California region, and some of the organizations that they represented were major corporations, including Walt Disney, Amazon, Raytheon, and the University of Southern California. In addition, law enforcement agency and military professionals participated as well to lend their support.
Security professionals that are interested in getting to the next level should look into becoming a member of ASIS International. They have a very strong code of ethics to follow and there are many tools available there to help you prepare with studying the "Protection of Assets" manual. 
The CPP certification, along with the graduate degree, allowed me to be able to negotiate a salary increase at my assigned account. I am very lucky to be assigned at Searles Valley Minerals because we do run a very complicated security operation here and our client is amazing for allowing us to have such great responsibilities.
It was well worth my time and effort to obtain this certification as it will now assist me with reaching my final goal of becoming a CSO or a global security manager.
 
For information about the CPP credential, log on to asisonline.org/heights.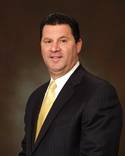 About the Author 
  Ron Rabena is a Chief Administrative Officer for Allied Universal.