What would I do in an active shooter assault? Am I prepared? What if it happens at work, or in a crowded public space?  Am I less prepared for an event at a place I am less familiar with? What if I am a business owner?  How prepared is my workforce to respond appropriately to this emergency? Are my emergency plans up to date? What happens afterwards? What will my employees need to recover?
These are some of the questions that are raised after hearing about an active shooter event. Every news channel is leading with the story, and it is the leading topic of conversation-until it's not.  The broader question is, how many of these answers should you have before an incident occurs and, where should you look to get answers to these questions and more?
First, we need to acknowledge that active shooter assaults, incidents where an armed individual is in the act of harming people in a populated area, are a terrible societal phenomenon that are increasing in frequency. According to the FBI, there was a 53% increase of active shooter incidents between 2020 (40) and 2021 (61).  The constant news cycle and the digital access to information make it impossible to escape this reality. 
So, back to the basic questions, am I prepared and what would I do?  In this discussion, we will identify positive steps and measures that can be taken to improve your preparedness to make you or your company a more resilient target.  We will start with an organizational approach and then address the individual perspective. 
As an organization it is important to have effective policies and procedures, proactive workplace management that includes diligent background screening and onboarding of new employees.  You should have strong workplace policies that address hostile work environments, harassment, and workplace violence prevention. 
The most important asset of any organization is the people that work for it and employers bear a tremendous responsibility for the safety and wellbeing of employees in the workplace. Employers may be liable for incidents of  workplace violence. 
Many organizations now include active shooter response plans in their emergency plans.  These active shooter plans should include specific methods of communicating the existence of an active shooter threat to all employees and initiating immediate evacuation procedures that are different than any other evacuation procedures.
All employees should be trained in the run, hide fight active shooter response model recommended by the Department of Homeland Security (DHS). This training should also include training on bleeding control and other first aid.
Threat Management and Crisis Response Teams should be established and meet regularly to plan for the response to a threat or the eventuality of an actual emergency or disaster including active shooter assaults. These teams should be ready to initiate their response plans and bring in resources needed to help your organization recover, and to address the needs of your employees.
Your physical security controls, access controls, video surveillance camera placement, intrusion detection system and any alarms should be well maintained and tested regularly. Security guards should be well-trained in active shooter response, adequately staffed and present an appearance of readiness and professionalism to the public. 
For the individual's response to an active shooter assault, the most important tool is the mindset and ability to recognize the threat and react accordingly.
Know the run, hide, fight response, and participate seriously during training.
Make every effort to evacuate and escape.
Know the emergency plans and primary, secondary and any other evacuation routes.
If escape is not possible, seek shelter and lock or barricade the doors as best you can.
Find a location to hide and treat any major bleeding injuries.
Be sure to silence your phone and listen intently.
Be prepared to fight as a last resort. If you are alone, find items that would make the most effective improvised weapons.  If not alone, organize and encourage each other to work as a team. Once the ambush has started do not stop until the threat is stopped.  
Training and visualization build habits to fall back on in a life-threatening situation. Develop tools to anticipate the effects of stress and overcome them and remember that the most important thing is to act
As an employer, don't let complacency be the reason your organization is not prepared. If you are not confident about the effectiveness of your existing emergency plans or mitigation strategies, leverage the available resources to assist you with assessing and/or changing your policies and security controls.  If you don't have an effective training program and are unsure about the mindset and preparedness of your workforce, correct it. Find opportunities to train and take advantage of available training resources.  Put the policies, procedures, and effective security measures in place to make your workplace a hardened and unattractive target for an active shooter attack.
With the proper training, policies, mindset, and mitigation strategies the chance of responding effectively to an active shooter assault is improved.  We are here to help you prepare.
Click below to view our OnDemand Active Shooter Webinar Series Discussions:
Article Contributor: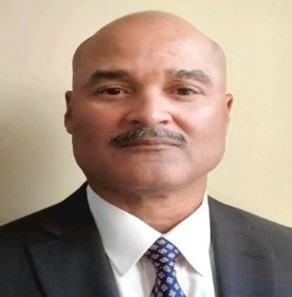 Henry Miller
Risk Consultant
Allied Universal® Risk Advisory and Consulting Services