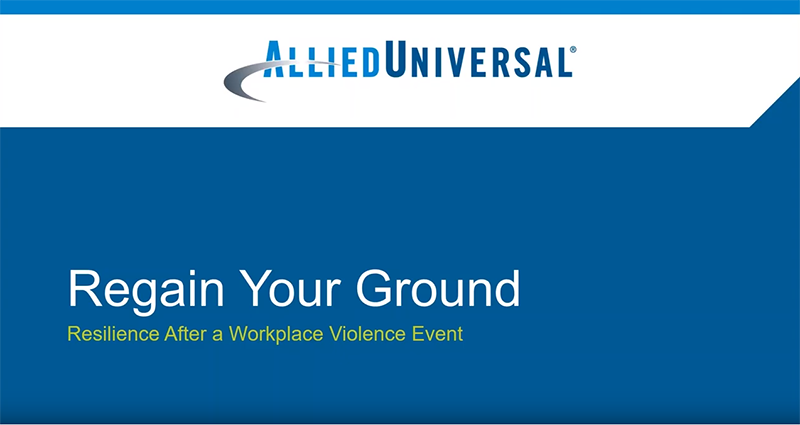 On-Demand Webinars | Resource Request
Unfortunately, violent incidents are becoming more and more common in today's workplace. Recovering from a violent event or disaster in the workplace can take months, but having a plan and sources of help prior can make the process much smoother.
Join us for a free one-hour webinar to learn plans and procedures to help your company recuperate from a workplace violence emergency.
---
Before proceeding to the On-Demand Webinar that you have requested, please provide us with a little information about yourself so that we can better serve you in the future.
NOTE: By completing this form, you agree to receive updates from Allied Universal via email. Your data will not be passed on to third parties and you may unsubscribe from these communications at any time.