Over the past year, the security landscape has been tested and pushed beyond what anyone imagined. The pandemic has brought changes, threats, risks, and countless challenges that industries across the world are facing for the very first time. Allied Universal continues to meet our clients' changing needs. As a result, we are supporting efforts including the opening of vaccination sites with Security Professionals, traffic control and off-duty officers.
Join our industry leaders as we talk about the past year, how we have helped businesses adapt along the way, and how we can help in the year to come.
Topics include:
A look back, one year into the pandemic
The ways industries have been affected
How technology builds safety
Risk mitigation
Vaccination site safety
Open Q&A
Panelists Include: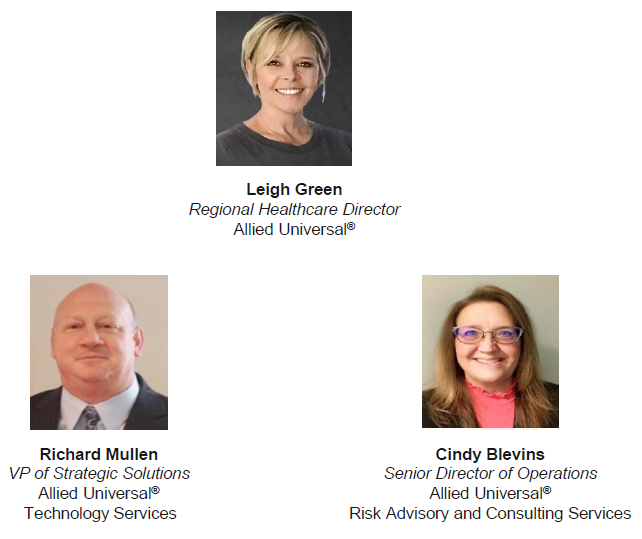 ---
Before proceeding to the On-Demand Webinar that you have requested, please provide us with a little information about yourself so that we can better serve you in the future.
NOTE: By completing this form, you agree to receive updates from Allied Universal via email. Your data will not be passed on to third parties and you may unsubscribe from these communications at any time.