With the country on the path to fully reopen after year-long COVID-19 restrictions, it is important for event venues and organizations to be able to provide a safe and secure environment for their staff and attendees.
Join us for an interactive panel discussion with the experts in the field as they discuss their experience and COVID-19 safety recommendations.
Discussion topics include:
Screening attendees and employees prior to events
De-escalating tense situations around COVID-19 specific guidelines
Staffing shortages and solutions
Testing and vaccination requirements for attendees and staff
Creating a safe space without compromising guest experience
Panelists Include: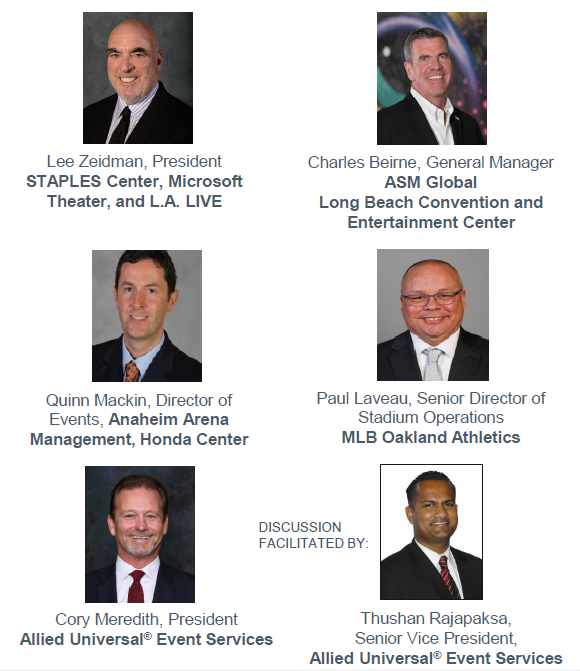 ---
Before proceeding to the On-Demand Webinar that you have requested, please provide us with a little information about yourself so that we can better serve you in the future.
NOTE: By completing this form, you agree to receive updates from Allied Universal via email. Your data will not be passed on to third parties and you may unsubscribe from these communications at any time.