Keeping your employees safe from threats that may lurk within your walls is just as important as
protecting against active violence from external sources. Maybe even more so.
The purpose of this webinar is to help you understand the threat profile of a workplace violence attack and what you can do to reduce the risk to your employees and business.
Discussion topics include:
Critical preparation to mitigate the threat of internal violence
The role of a Threat Management team within your organization
How Threat Assessments are created and used to support security
Responding to an incident during and post event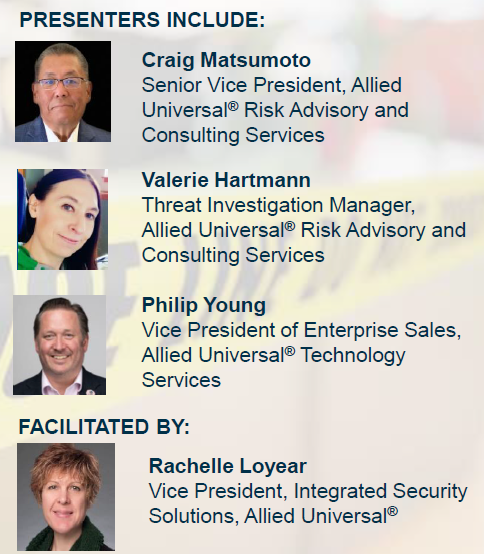 ---
Before proceeding to the On-Demand Webinar that you have requested, please provide us with a little information about yourself so that we can better serve you in the future.
NOTE: By completing this form, you agree to receive updates from Allied Universal via email. Your data will not be passed on to third parties and you may unsubscribe from these communications at any time.