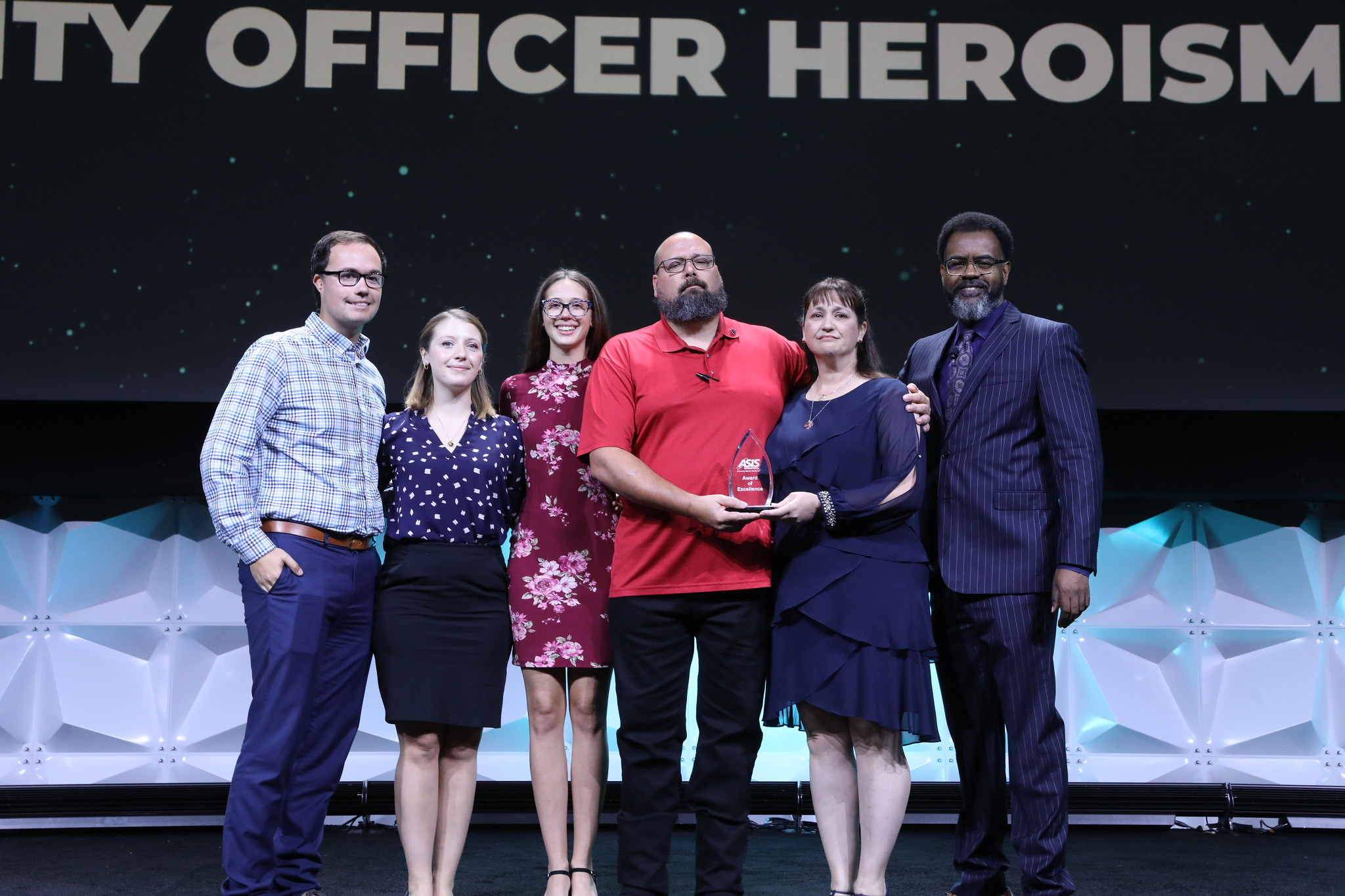 Allied Universal Security Professional Christian LaCour has been posthumously awarded the 2023 Ralph Day Memorial Security Officer Heroism Award for his heroism during the mass shooting event at the Allen Premium Outlets in May 2023. He lost his life after escorting one patron to safety and returning to aid others.
"Christian moved in danger's direction to protect others – the definition of a hero. His heroic efforts helped save lives, and that will never be forgotten. I and the entire Allied Universal team honor him, and he will forever be a shining example of heroism for others to follow," said Global Chairman and CEO Steve Jones.
Christian's parents accepted the award on his behalf. Christian will forever be a member of our team and we will never stop saying his name. Watch award presentation.