Customized Security Solutions for the Aviation Industry
To discuss security solutions for your organization, please provide the following information.
NOTE: By completing this form, you agree to receive updates from Allied Universal via email. Your data will not be passed on to third parties and you may unsubscribe from these communications at any time.
Right Column Heading

Our partners benefit from the advantages of working with Allied Universal:
Right Column Text
Ease of doing business with: Devoted branch leaders, Client Managers, Field Managers, Operations Managers, Trainers and Recruiters. Sophisticated scheduling and payroll systems.
Unprecedented transparency: Insight into our services delivered through our local teams, Operational Business Reviews, and elevated technology like our sophisticated business intelligence and AI workforce management tools.
The best hires for you: Expansive recruiting network and sophisticated hiring tools to support you with the right, qualified staff for your airport security job.
Safety: Our team of Security Professionals are trained to help you mitigate risk.
Visibility: Provide peace of mind able to help reduce incidents.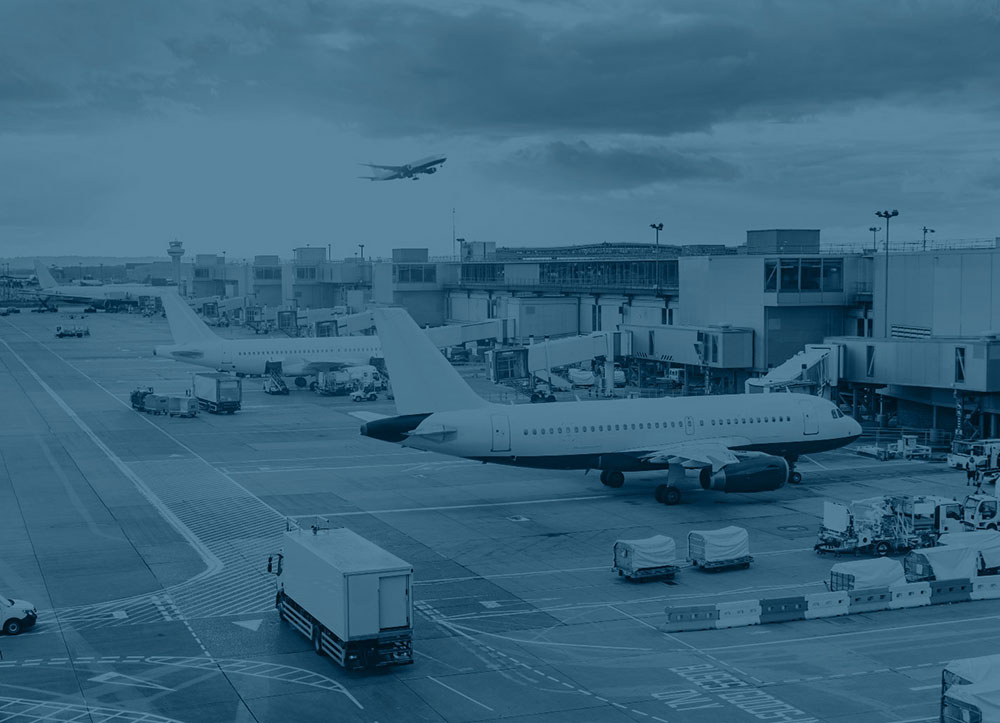 Subject Matter Experts
Content
Our team has years of deep knowledge and understanding of the Aviation and airport security sector, and we remain focused on providing a comprehensive list of security solutions specifically tailored to your needs. We continuously evolve and evaluate our procedures and protocols for every site for improvements and efficiency.
Our understanding of the Aviation industry fundamentals and our partnerships with organizations such as the Transportation Security Administration (TSA), the American Association of Airport Executives (AAEE), Airports Council International (ACI), and the FBI's InfraGard program helps us stay in tune with recent developments and industry trends in aviation security – Always enhancing your company's brand and providing peace of mind for those for who we interact with.
Column

Text
We support and enforce our client's safety and security requirements, along with meeting all federal and regional guidelines for airline and aviation security.

Text
We provide both armed and unarmed services for some of the nation's top airports and transportation hubs.  We can also provide security ID enforcement, credential verification, screening services, traffic control, and parking lot enforcement to ensure safety in and around your facility.

Text
We provide training in First-Aid, CPR, and AED, emergency response planning, bomb threats situational awareness, alarm monitoring and response, access control and active shooter preparedness – just to name a few.
Aviation & Airport Security Services Frequently Asked Questions (FAQ)
Q: Does Allied Universal provide security services at aviation facilities?
A: Yes. Allied Universal is a world leader in Aviation Security. We provide security services for Airports, Airlines, Fixed Base Operators, Cargo facilities, freight shippers and many other aviation related clients. We secure more than 150 Airports around the world, including 10 CAT X Airports in the United States, and serve nearly 90 Airlines. 
Q: What kind of services does Allied Universal provide to the Aviation Industry? 
A: Allied Universal provides a wide array of services to Airports and the Aviation Industry. For Airports, we provide Unarmed and Armed, Landside/Airside security services, traffic control/parking enforcement, AOA Gate access control, loading dock/vendor delivery inspections, concession inspections, badging operations, SIDA escorts, employee screening, and exit lane security to name a few. We are well versed in all aspects of 49 CFR 1542 and the International Civil Aviation Organization (ICAO) Annex 17 and Security Manual. 
For Aircraft Operators, we provide aircraft security services, which include terminal security, aircraft screening – cleaners, fuel operations, catering services – and access control for hangars, repair facilities, and the like.
Additionally, Allied Universal Technology Services (AUTS) is one of the top technology integrators and has designed and deployed access control and monitoring systems to many of the most well-known airports and aviation facilities. 
Q: Does Allied Universal have Aviation specific training or Certifications?
A: Yes. Allied Universal recognizes the unique nature of security programs in an aviation environment. As such, we developed our own Aviation Security Curriculum comprised of a wide variety of modules such as: Aviation Security Fundamentals, Aircraft Security & Inspections, Catering Inspections, Baggage and Cargo Inspections and many others.
Through our partnership with the American Association of Airport Executives (AAAE), Allied Universal also deploys the ATNT Digicast Training Program. We also invest significantly in AAAE's Airport Certified Employee/Airport Security Coordinator Certification programs for all our operational teams supporting airport programs. Most recently, we have begun investing in the Airports Council International (ACI) Airport Diploma Programme which provides our managers with well grounded knowledge in ICAO Security requirements.
Q:  How do I know the security team are performing the duties we have established?
A:  At Allied Universal we can utilize our HELIAUS® Workforce Management tool as part of our security program.  The system utilizes GPS to track patrols and provide accountability, incident tracking for transparency, and utilizes artificial intelligence to alert the security team on hot spots for patrol adjustments.  Meanwhile all activity and reporting can be viewed at any time through the web-based portal. We have had significant success in customizing Heliaus to the Aviation environment, leveraging its capabilities to ensure compliance with regulations and reporting, resulting in reduction in TSA Letters of Investigation (LOIs) and other security related performance measures. 
Q: How does Allied Universal stay abreast of developments in the Aviation Industry?
A: Allied Universal is a committed partner to the Aviation Industry. We are active members of the American Association of Airport Executives (AAAE), Airports Council International (ACI), Safe Skies Alliance, and related organizations such as the FBIs InfraGard Program. Additionally, Allied Universal Managers participate in Monthly Virtual Meetings where best practices are shared, reviews of the latest regulatory guidance, and training topics are covered. Through these meetings, Allied Universals Global Aviation Experience is leveraged for our aviation clients.
Q: Why should I choose Allied Universal to provide security services for my Aviation Security Program?
A: Allied Universal has extensive Aviation Security expertise, and experience working with regulating bodies and agencies including the Transportation Security Administration (TSA) and the International Civil Aviation Organization (ICAO) as well as state and local regulators. We understand that it is vital to keep pace with the industry's changing needs and therefore actively support aviation organizations including the American Association of Airport Executives (AAAE), Airports Council International (ACI) and Safe Skies Alliance. Our commitment to aviation security is realized with our significant investment in aviation training.