Secure Your Learning Environment
Allied Universal® secures your campus with highly-trained security professionals and state-of-the-art technology so you can focus on creating a safe environment for your students, faculty and staff. We offer:
Friendly security professionals who employ a customer service mindset through incident management and safety patrols including parking enforcement and student escorts

Access control solutions to manage visitors and provide lock-out assistance when necessary

The only security services provider that invests in a dedicated higher education support team for thought leadership, solution design and program management
 
Whether your institution is large or small; public or private; or located in an urban, suburban or rural setting, Allied Universal® understands your higher education security concerns and has many years of experience providing campus security officer services.
Unrivaled Training & Resources - A Unique Partnership with the Clery Center
Campuses face intense pressure to report safety incidents and hazards and stay current on issues facing the campus security landscape. We are the only contract security provider who partners with the Clery Center to offer training courses in critical campus safety areas.
Innovative Core Roll-Call training courses developed in partnership with the Clery Center

Meet your campus' unique compliance needs with specialized officer training for Title IX, VAWA, the Drug Free Schools & Communities Act

Customized online Fire/Life Safety training for residence hall students

First Aid/CPR/AED and ADA Compliance

Emergency Response Planning and Active Shooter Preparedness
Sensitivity to Diverse Cultures
Today's college campuses are made up of a mixed demographic representing many different nations, cultures, customs, religions and orientations. Allied Universal® recognizes the unique mission of every school and is sensitive to each institution's distinctive culture. For that reason, we don't leave it to chance our campus security professionals will be appropriately sensitive toward all forms of diversity. We recruit the right people and train them from the start. We reinforce this need for sensitivity in every interaction, every day, so members of your campus community will feel welcome and protected.
Campus Safety. Delivered.
For decades, we've been protecting a variety of Institutions of Higher Education from large metropolitan campuses to colleges in small rural communities. We also support: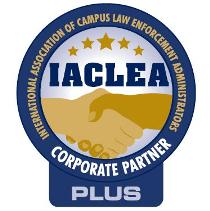 International Association of Campus Law Enforcement Administrators, Inc. (IACLEA)

Association of College and University Housing Officers International (ACUHO-I)

NASPA - Student Affairs Administration in Higher Education

Historically Black College & Universities Law Enforcement Executive Association

National Conference on Law and Higher Education - Stetson University

Numerous state and regional campus public safety leadership associations