There was plenty of excitement at the start of the semester. We saw students, faculty and staff return to campus for the start of the fall semester at Tulane University. As their partner in campus safety, Allied Universal, was right there helping bring the campus back to life. We have had a safe start this semester, as everyone adjusts to a "new normal" in response to the COVID-19 pandemic.
"Our partnership with Tulane University is one that we hold in high regard. We look forward to keeping the campus community safe and secure as we work continue to work with campus PD."
- Steve Reffit, General Manager, Allied Universal
As we approached moving day, the move in process was extended, allowing for additional time and social distancing of students moving into campus dorms and living spaces. Our officers were on hand to help direct the student flow and they helped ensure everyone practiced social distancing. The campus enacted their own policy for wearing a face covering/mask covering while on campus. The policy is mandatory for all students, staff, faculty, vendors, and general public while on campus.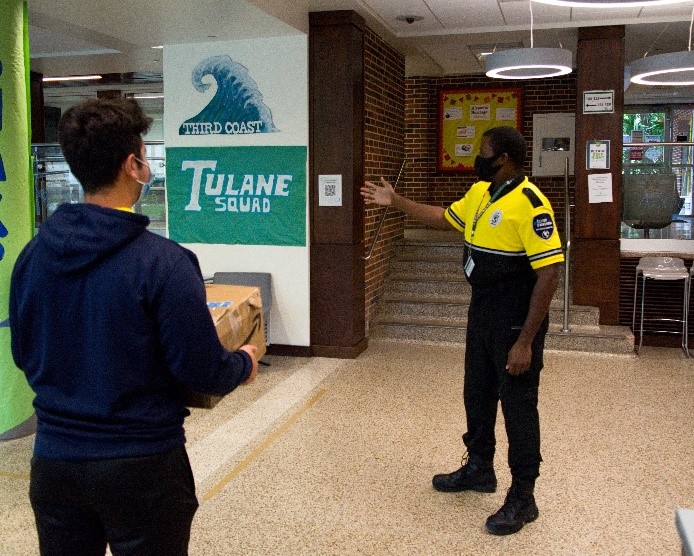 As we move into the semester and under the direction of campus leadership, our Security Professionals will continue to help fill the role of CARE Ambassadors on campus. Our security professionals wear special uniforms and work to educate others about wearing face coverings and social distancing. While the enforcement of the mask and social distance policies is a community effort, CARE Ambassadors patrol the campus and lead the efforts in terms of compliance, and if necessary, hand out masks to those who need one. The CARE ambassadors patrol zones on campus in high traffic areas and speak with community members. CARE Ambassadors underwent a special one-hour training class provided by the local Tulane University Police Department for this role. The class was used to encourage a focus on educating vs policing these rules. Currently, Allied Universal has at least 6 CARE Ambassadors on campus daily, during different times varying from peak foot traffic.
During this time, the team on campus as well as the branch office has helped increase staffing in order to accommodate the additional needs and requests from the university. While Allied Universal Security Professionals patrol the campus, the great relationship we have with the Tulane University Police Department allows us to work together during events or calls for service.
As campuses and universities all over work to find solutions, and the best way to return to campus, Allied Universal is There for you™ and we can provide resources for you to help answer any questions you may have. If you are looking to address how you and your campus can return to school safely, please contact us to talk to one of our subject matter experts.
"Our goal is to have the campus operate safely throughout each semester."
- Brian Block, Account Manager, Allied Universal
About the Author: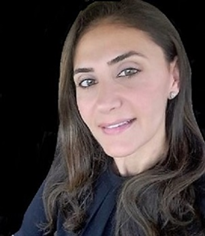 Mahsa Karimi is Manager, Education at Allied Universal.  She has worked extensively with Allied Universal's K-12 and Higher Education clients to help them achieve their goal of creating safer learning environments. Mahsa has a BA from the University of Texas and MBA from Long Island University. Allied Universal®, a leading security and facility services company in North America with over 200,000 employees and revenues over $8.5 billion, provides unparalleled security services and technology solutions. Additional information about Allied Universal is available at www.aus.com. Mahsa can be reached at mahsa.karimi@aus.com.