So many kids see Superman as the ultimate hero, sometimes even wanting to BE him when they grow up. It's indeed intriguing to think that much of the time Superman wasn't actually Superman, but rather the mild-mannered, unassuming journalist, Clark Kent, who never took credit for the heroic actions of Superman. Most of today's well-trained healthcare security officers are just like Clark Kent – a humble "Superman" every day.
Healthcare security officers are vital members of a healthcare's patient care support team and frequently find themselves in the position of initial responders to traumatic and sometimes dangerous events. Despite the inherent risks they face, there are countless examples of "Clark Kent" security officer heroics.
For example, in July 2022, a patient arrived at a hospital emergency department with a cough, cold sweats, and back pain and was waiting in the lobby to be called back for evaluation. While waiting, the patient complained of chest pain which caught the attention of an Allied Universal Behavioral Health security officer, who then informed the clinical staff of the situation. Immediately, the patient was triaged with an EKG. As the physician approached, they witnessed the patient going into cardiac arrest. The quick actions of the behavioral health security officer, a.k.a. "Clark Kent," resulted in a positive happy outcome for a life or death situation. 
Security officers in a healthcare environment today must have the skills and experience to react and respond to a multitude of incidents.  The specialized training of these security professionals enables them to react immediately if an incident escalates, which can make a critical difference in lifesaving situations. 
There are many examples of our hidden healthcare security heroes.  Every day, these men and women show up for work expecting no accolades to get the job done. They continue to make a difference in increasingly complex environments. 
The next time you are at a hospital and encounter a security officer, take a minute to thank them for the work they do maintaining a safe environment for patients, visitors, and employees.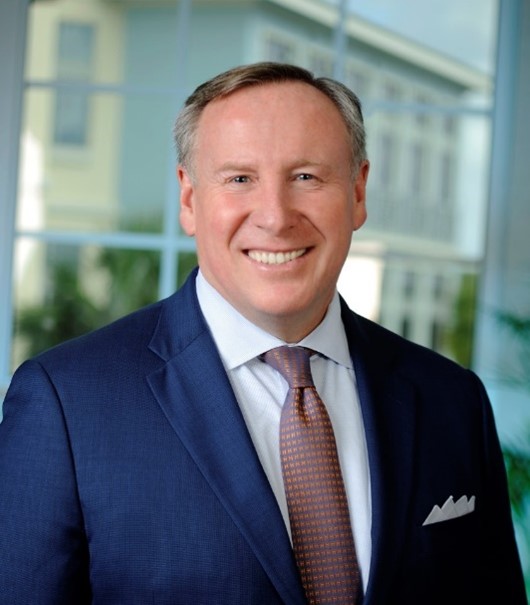 About the Author:
Thomas Walton is Senior Vice President, Vertical Markets at Allied Universal, a leading security and facility services company with 800,000 employees and revenues of approximately $20 billion. He can be reached at: thomas.walton@aus.com.