John Burke, Internal Communications Manager — North America
United States Marine Corps
John Burke knew from an early age he would enlist in the military. After all, his dad served in the U.S. Army during the Korean War. He also had an uncle who served in the U.S. Navy during the Korean War, and another helped liberate Europe with the U.S. Army during World War II. For John, choosing a branch was an easy decision. As soon as he turned 17 during his senior year of high school, he enlisted in the U.S. Marine Corps.
"I wanted to blaze my own path, serve my country and prove I had what it takes to become a Marine," John said. "I was gung-ho and had physically and mentally prepared myself because the Corps has a reputation for being rigorous."
The physical and mental preparation paid off. During boot camp, he was selected as his platoon's honor graduate, which recognizes excellence in physical fitness, marksmanship and leadership traits during recruit training.
"That was one of my proudest moments, and it taught me that hard work, dedication and preparation pays off," John said.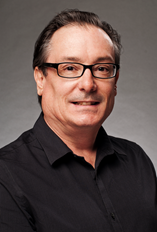 After serving for two years as an Intelligence Analyst with infantry units with 1st Marine Division in Camp Pendleton, California, John was selected for Marine Security Guard (MSG) duty, a special assignment in partnership with the U.S. Department of State to protect U.S. diplomatic missions overseas. 
Following training in Quantico, Virginia, John served for two-and-a-half years protecting U.S. Embassies in Guatemala City, Guatemala, Prague Czechoslovakia and Helsinki, Finland. After MSG Duty, John returned to his Intelligence role with a Marine Fighter/Attack Squadron in Kaneohe Bay, Hawaii, and finished out the remainder of his enlistment.
"My experiences in the Marine Corps prepared me for success in the civilian world, and I would not be at Allied Universal without that experience," John, who joined Allied Universal after more than 10 years at G4S, said. "It gave me the discipline and focus to excel in university and gave me skills I have used in all of my previous jobs that led to a career in the security industry."