There's a reason the saying "to err is human, to forgive, divine" borders on cliché. It's time-tested and well-proven that in matters where human beings are involved, mistakes can and do happen. In the workplace human error has demonstrated itself to be a very costly problem. Across all industries, preventable human errors rob businesses of profit, undercut quality, compromise safety and security and can irrevocably damage their brand.
In industries that exist to serve the public and provide economic sustainability a mistake due to human error can have significant and sometimes dire consequences. This is particularly true in the chemical, petrochemical, and utilities (CPCU) industry. From plastics and metals to oil and gas to energy resources, CPCU is the MVP of global sustainability. A disruption to their operations has the ability quickly unravel the quality life. As lessons learned from the Deepwater Horizon spill have shown, the penalties for failure are extreme--impacting people, environment, reputation and revenue. As a result, the industry is under intense pressure to mitigate their risk for incidents, with significant focus placed on preventing and minimizing the occurrence and frequency of human errors.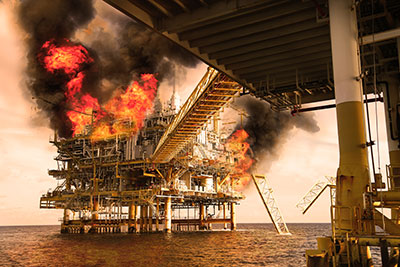 The risk of explosions is of particular concern to the industry. In March of this year, a chemical plant in Xiangshui province of China exploded, killing 78 and injuring over 600 people. A quick Google search, using any combination of the words chemical, petrochemical or utilities with "plant explosion" reveals an unfortunate reality. Large scale incidents, such as the explosion in China, thankfully are not a regular occurrence, however, minor and smaller ones are reported across the world with weekly frequency. The cause of China's deadliest explosion, as of this writing, remains under investigation but early reports indicate the tragedy was avoidable.
Sometimes a natural disaster precipitates an explosion, such as the one that occurred at a facility in Texas after Hurricane Harvey's flood waters shorted their electrical system. Eventually though, culpability will trickle down and findings will point the finger at human error. Responsibility attributed to human error may relate to a variety of causes--an older facility that required renovation, improperly maintained equipment, or careless handling of materials. These causes, by extension, are related to human error and further point to a mismanagement of resources, insufficient training and/or a lack of compliance. Reviews of completed investigations into explosions typically point to recommendations suggesting the use of smart technology will serve to help avoid a similar event in the future.
Technology provides a platform for CPCU facilities to pervasively implement strategies designed to consistently lower their risk of incidents and human error in the workplace. With the right technology system in place, employees are supported and aided by ongoing reinforcement of facility operations, objectives and preventative strategies:
Understand Governance, Rules and Regulations
Create a Culture Focused on Prevention
Implement a Comprehensive Response Plan
Knowledge, Compliance and Responsibility to Policies and Procedures
Enhance and Improve Communication
Leveraging smart technology to facilitate a connected workforce is key way for CPCU facilities to avoid the pitfalls of human error. A workforce management system or software platform supported by an artificial intelligence (AI) engine or machine learning capabilities can use prescriptive analytics to make recommendations that will improve operational efficacy. Employees, using a mobile application of the platform, have immediate access to specific job functions, critical information and the ability to capture and record exceptions for quick remediation.
Safety is enhanced and errors are reduced when employees have continuous access and real-time insight into operations and the facility. It takes the guess work out of job functions and many mundane tasks can be automated, further helping to avoid mistakes. Supervisors, virtually tethered to their teams, can track compliance and procedures in real-time, enabling swift and immediate corrections when necessary. Below is an example scenario how an AI derived workforce management system could improve the safety and security at a CPCU facility during an unexpected event.
At a refinery in Louisiana, a security officer is conducting an exterior safety check of building 4. Inside the building, sensitive and highly combustible chemicals are being processed. A sudden change in temperature or disruption to the facility's ecosystem could lead to a catastrophic explosion.

Using the HELIAUS® application on her intrinsically safe mobile device she proceeds through an automated workflow that incorporates the facility's unique post orders. She is prompted to select, record and capture her activities which are instantly updated and visible to her supervisors.

As she is near to completing the inspection she receives a notification the site is now under a tornado watch. HELIAUS® instantly redirects her to the interior of the building, dynamically adjusting her tour activities due to the inclement weather. Once inside the building HELIAUS® begins the proactive weather contingency workflow and she is prompted for specific actions and processes to follow that will protect the facility in the event power is lost or the facility incurs structural damage. Her actions are tracked, recorded and archived in the system. Procedures and policies are followed specifically. She remains is in constant contact with her team and abreast of the minute to minute adjustments occurring throughout the facility. Having completed precautions specified by the contingency workflow, she is instructed to move to the designated safe area to shelter in place with other employees.

While she is taking cover with fellow employees, a tornado touches down and causes substantial structural damage to one of the buildings on the west side of the property. Power is knocked out across the campus and a state of emergency is enacted. Emergency generators take over to preserve vital functions but the danger of explosion was already eradicated thanks to the proactive actions taken based on recommendations made by HELIAUS®.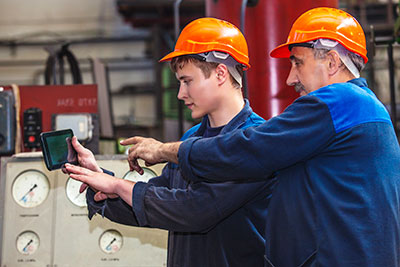 Technology systems that use artificial intelligence and leverage the power of prescriptive analytics to automate workflows and processes are delivering significant value by reducing the frequency of employee errors. Such systems are a big win for operation teams at CPCU facilities where communication and access to current and relevant information is critical to improving accuracy and compliance in day to day operations.  
About the Author
Adam Serna, Director - Chemical/Petrochemical/Utilities (FSO)
Adam provides his more than 20 years of CPCU expertise to help develop the right safety and security program for CPCU clients and facilities.