Our access to around-the-clock news greatly increases our visibility to acts of crime and violence. To avoid becoming a victim of crime ourselves, there are preemptive strategies we can implement in our daily lives to maximize our personal safety and security and minimize our exposure to threats. The following are some best practices to help you reduce your risk, deter criminal activity and increase your safety at home, online and in public places.
Protect Your Home and Family
Develop and communicate contingency plans with your family for sheltering in place, emergency evacuation and home intrusions.
Install an alarm system or video surveillance system.
Increase visibility by improving exterior lighting and installing motion sensors.
Keep shrubs and trees trimmed and away from doors and windows to eliminate areas for criminals to hide.
Give the impression you are home even when you are not: don't broadcast your travel plans on social media, stop papers and mail, use timers to alternate lights on at night and have a neighbor park a car in your driveway.
Maintain Online Integrity
Ensure your privacy settings are intact and up to date on the social media sites you use.
Use discretion when posting any personal information on social sites. Posts intended for family and friends could inadvertently provide access to unintended audiences—current and future employers, hackers and those with ill intent.
Secure your smartphone by updating operating systems regularly, disabling geotagging, using data encryption features and avoid clicking on suspicious emails and links.
Be Vigilant
Limit phone use in public places so your focus remains on your surroundings.
Keep back packs and purses zipped and close to your body when in public places.
Travel with others when possible and alert others of your plans when venturing out solo.
Always have your keys in hand when walking across parking lots and garages to your car.
Park close to entrances and in well-lit, high traffic areas whenever possible.
Lock your car doors immediately when getting out of or into your car.
Keep the interior of your car clean, with valuables hidden from sight or locked in the trunk.
Never attach readily visible identifying information (name, address and phone) on your keys or bags. Doing so gives criminals direct insight to where you live.
Increasing personal safety and security begins with making informed choices, maintaining a level of situational awareness, and always striving to be prepared. See more in my WKRN.com story titled Situational Awareness is Key to Keeping Yourself Safe.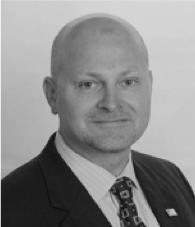 About the Author
  David Blake, CPP, is Allied Universal's Business Development Manager for Middle and East Tennessee. He holds a Bachelor's of Science in Security Management and has received the Terrorism Liaison Officer (TLO) designation from the U.S. Department of Homeland Security (DHS).