Lately, it has become unsettlingly common to wake up to stories of mass shootings, regular civil disobedience, violent robberies, and our nation's ongoing opioid epidemic. 
In Colorado, we have been shielded from some of these national issues for many years. However, as our population continues to grow by leaps and bounds, these problems are hitting home much more often. According to an article from the Denver Post, our statewide population exceeded 5.6 million people in 2017—ranking Colorado on the top 10 list of fastest growing states. 
Population growth and surges in crime are not limited to city dwellings and urban areas. In fact, they spill over to areas where you may least expect. For example, most associate the safety for their HOA with security at the entrance gate, periodic patrols by the local police or shared vehicle patrols provided by a common contract security company. But what about at HOA Meetings that may be held at an offsite location? 
When was the last time you attended a large group function, such as a town hall meeting, campaign rally, city hall meeting or school board meeting, and did not see a security or police presence? Violence and unrest behaviors are not subject to any one particular socioeconomic group, so it is inherent for leaders to also account for the safety and security of their attendees in these situations as well. After all, these meetings typically dictate policy or changes to individuals' lives, property or employment and they can get very intense. 
From your owners to your association lawyers and all the way to your developers, a wide range of audiences has a vested personal interest in the meetings as well as their outcomes. A study of HOAs and Condo Associations over a 20-year span revealed that more than 40 percent of board members claim they have been threatened with physical violence at one time or another. When dealing in matters of property and finances with large groups of stakeholders, it is incumbent on the HOA board to provide adequate safety measures for board members, stakeholders and owners. 
What can you do to strengthen your association's security posture at gatherings?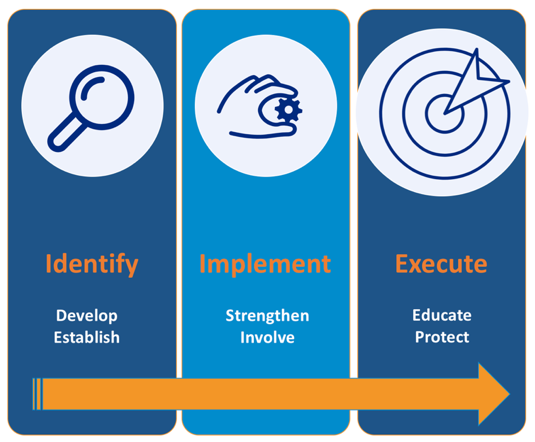 Develop a relationship with your security company. If you don't have on-site security, engage a firm with an established understanding of residential security to discuss the security for your association and learn the process for requesting temporary coverage for your HOA events and meetings. 

Establish a safety and security Committee to discuss security concerns and coordinate coverage for large public gatherings. Involve this committee with permit issuance and renting of common areas of your association (Clubhouse, pool, etc.) 

Strengthen your relationship with the local police department. Don't allow calls and incidents to be the first and only times your partners in law enforcement are onsite. 

Involve your residents and owners—make safety and security EVERYONE's priority. Building a force multiplier effect in your community will make everything in it a harder target. 

Educate your association by letting them know safety and security are a priority. Engage with your partners in security and law enforcement for educational materials, email information, safety tips and best practices to share with your association 

Protect your meetings and association by implementing a proactive security policy for each meeting and establishing smart security measures. 
Whether your community needs an off-duty police officer at meetings, a private security team at your entrance or a vehicle patrol service, make sure there is a plan in place and communicate it well. Give your stakeholders the tools and knowledge to participate in safety awareness so they too can become a part of the solution in ensuring an environment that is well protected beyond the gate.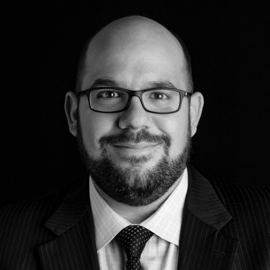 About the Author
  Michael Daley is Allied Universal's Business Development Manager for Colorado, holding the Cultural Institution Protection Manager certification from the International Foundation for Cultural Property Protection (IFCPP) as well as the Terrorism Liaison Officer (TLO) designation from the Department of Homeland Security (DHS).
Mike started his service-industry career 17 years ago and has held positions from front line security and support roles to Senior Vice President. Mike has been a leader with Allied Universal Security Services for the last 11 years of his career and is proud to bring best-in-class security solutions to his customers. 
In addition to being a national sponsor of CAI, Allied Universal Security Services is the largest provider of security services, systems and solutions in North America and serves hundreds of HOAs, Apartment Complexes and Condo Associations across the United States.