It is a question frequently asked across industries and companies of every size. From Fortune 500 enterprises to emerging start-ups, stakeholders want to know-- is there a way to improve security measures without increasing cost? The quick answer is Absolutely!
Advances in technology, smartly enabled with machine learning and artificial intelligence capabilities, has enabled the rise of "virtual" alternative solutions for almost everything, including security. More often, especially in industries and facilities where human interaction, consumer engagement and customer service are critical for business success, the question is followed by an addendum that qualifies, asking instead, how can we improve security measures without incurring additional cost or compromising the human touch?
Remote monitoring and surveillance solutions augmenting physical security is providing many organizations the best of all worlds. Enhancements in networking, video compression, analytics, cloud technologies, and broadband speeds are enabling organizations to do more with less without expanding their physical security presence. 
A sprawling 32-acre corporate campus operating in the southeast provides a terrific example of how an organization can achieve an enhanced security posture without significant investment. The campus, bound to comply with certain federal and state mandates due to processes and research conducted in two of the buildings on their property, is situated on the outskirts of a populous metropolitan area. The entire perimeter is securely fenced and encloses the developed green space that supports their corporate offices, research facility, processing plant, parking lots and structures as well as a warehouse with loading docks for shipments.
The primary challenge for the campus was maintaining a strong security posture, including an ability to respond immediately to a breach along their expansive perimeter. However, combined with rising labor costs and challenges to staff off hour time periods, it was proving excessive to pay for weekend and overnight security officers to observe, what was typically, very little activity.
A security assessment revealed the company could enhance its weekend and overnight security with a remote surveillance solution featuring the latest camera technology, video analytics, and remote monitoring. Implementing a combination of 2 and 5-megapixel cameras, including several 360° cameras and thermal cameras for low light conditions, the solution has slashed the company's security outlay by 22% in the first year following installation.
The remote operators provide high-level deterrence and offset the cost of using officers to actively monitor the light-activity facilities. Enabled with complete situational awareness, they perform a variety of security functions off-site, including access control in addition to monitoring. In the event camera analytics do detect an event, remote loudspeakers enable operators to directly speak to intruders (or after-hours visitors.) Adding this remote layer of protection to their campus has bolstered the company's onsite security teams to play a more proactive role in mitigating incidents now that they are armed and connected to a real-time and complete view of the campus.
While a completely remote surveillance solution is not the right fit in industries where security personnel is the public face of an organization's security program, serving as both frontline brand ambassadors and safety advocates, a blended approach designed to augment an on-site physical security presence provides value in the following key ways:
High-level situational awareness of security events during weekends, overnight hours or times of low activity.
Better utilization of security personal complemented by technology at a lower cost.
Remote operators provide a human extension of onsite security, preserving brand expectations.
Provides a robust security protection at a quarter of the cost without compromising security measures.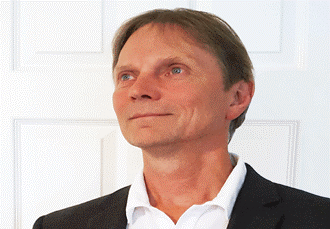 About the Author:
Sherman Brawner, Senior Director Operations, Integrated Security Solutions
Learn more about Allied Universal's remote monitoring solutions https://www.aus.com/security-systems/marc-monitoring-response-center