Planning for a future career is a combination of timing, luck, perseverance, relationships and networking. Most of us would prefer the type of work that allows us to optimize our strengths. The key is understanding what those strengths are and uncovering the best way to leverage them for a successful and enriching career.
Discover Strengths
The military offers an incredible and diverse range of career fields that provide skills and opportunities for expansion in both the military and within the civilian sector. Serving in the military can help zero in on what are and what are not your strengths. In the Army I was trained as a track vehicle mechanic.  At one point, I could remove an engine from an M-60 tank.  Luckily though, I was never asked to put it back together. Case in point, strength and weakness uncovered.
At the age of 20 I had no idea where I was headed. Three years later I had an ingrained sense of duty and responsibility, an affinity for structure and invaluable insight into the mechanisms of quality leadership.
A Network of Endless Opportunity
The ability to leverage the vast network of contacts is a particularly valuable benefit of serving in one of the branches of the military, whether Army, Marines, Navy, or National Guard; it can catapult your career in unimaginable ways. On arrival in Vietnam I connected with our 1st Lieutenant who quickly advised me I needed to find another Military Occupational Specialty (MOS), otherwise I would find myself in the field and at much greater risk. Because I knew how to run a typewriter I ended up working in the Orderly Room and was quickly promoted to Company Clerk. I enjoyed the work, was recognized for doing the job well and with staff throughout south Vietnam, I traveled quite often, with M-16 and typewriter in-hand, ever-widening my professional network.
Upon discharge from the Army, I took full advantage of the opportunities my service provided me, choosing to focus on law-enforcement. I spent the next 12 years in municipal police, attained a B.S. in Criminal Justice with a minor in Psychology and graduated from the FBI National Academy, the DEA Narcotics school and the Dade County Organized Crime Institute.
My time in law enforcement deepened and broadened my network. A former FBI colleague was retiring from his security director role at a large corporation. He encouraged me to apply for the job and I landed one of the first ever true CSO roles, in 1983. 
Transferrable Life Skills
It was in this new role as CSO that I called upon my military experience to manage and organize a structured program for the 225 proprietary officers dispersed across the U.S.  The resulting program reflected a structure similar to that of both the military and police—Officer, Corporal, Sergeant, Lieutenant to Captain. The program borrowed greatly from military and law enforcement best practices-- security officers were vetted and uniformed, roles and responsibilities defined, promotions deserved and warranted, performance appraisals had meaning and compensation was equitable.
Why Private Security?
My military and law enforcement experiences have instilled a great sense of duty and responsibility.  Throughout my career, both in the government and civilian sector, I have always tried to have a positive approach to what I did and especially with the many people I worked with. The sense of duty, service, accountability, and structure are the same defining elements found in the private security industry. It is a diverse and growing industry with tremendous career opportunities and paths for development. Those with the foundational skills attained from military service or law enforcement already have a leg up in the industry.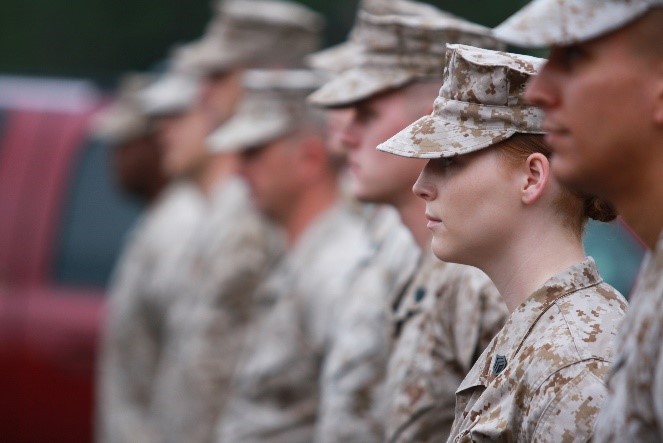 Build Your Success:
Never let your work ethic slide. 
Bring passion to what you do. 
Explore ways you can learn, grow and make a difference. 
Leverage, sustain and expand your network.
Seek out and connect with others who have successfully transitioned from the military sector to the civilian sector. Learn from them on what worked/what didn't. 
Find an advocate in your new role.  People generally enjoy mentoring as long as you welcome their advice. 
Develop a professional online presence on LinkedIn that is aligned with your resume. Join industry groups, engage in discussion and follow organizations that interest you. Write and re-write your resume, adapting your skills to the job description you're applying for. 
Consider joining ASIS. Their membership network is truly a global one.  The access and connectivity you will gain from this is amazing and worth the investment.
For more discovery, read StrengthsFinder 2.0 from Gallup. It will truly help you determine your top 5 strengths.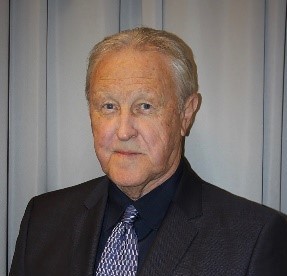 About the Author
Stevan (Steve) Bernard serves as Senior Security Advisor for Allied Universal. Previously, Steve led Sony Pictures global protection services with responsibility for the CSO/CISO function, investigations and forensics, physical security, BCP, environment, medical, major events and protection, employee health and safety. A retired Vietnam veteran, Steve is a US Army Bronze Star recipient, Certified Fraud Examiner, graduate of the FBI National Academy and holds degrees in Criminal Justice and Psychology.