Steven M. Crimando, an internationally known consultant and educator, is a guest blog author for Allied Universal.
World leaders gathered at the World Economic Forum in Davos, Switzerland, in early 2014 predicted that civil unrest and violent protests would be the greatest risk to businesses and communities in the year ahead. True to their prediction, events in Ferguson, New York City, Hong Kong, Baltimore and cities around the world captured recent headlines and continue to demonstrate the increased power of groups, crowds and mobs now enabled by social media and real-time communications. 
Security and business continuity professionals must consider that acts of aggression or violence directed at individuals and organizations may come from groups rather than lone actors, and be equally prepared to assess the risk and develop plans for the best ways to manage this type of risk. Violence in the workplace, on campus and in the community can be perpetrated by spontaneous acts and by well organized groups, and have equally devastating consequences as violence perpetrated by individuals. As an increasingly likely source of violence, it serves threat assessment and violence prevention professionals well to be knowledgeable in the dynamics of collective violence. 
As you plan for this growing concern, the following are critical considerations:
Types and sources of collective violence

The psychology and physics of groups, crowds and mobs

Pre-incident indicators and flashpoints of group violence

Case studies and lessons learned

Guidance for security and business continuity in times of civil unrest

Crowd violence safety and survival strategies and techniques
Political, economic and social tensions across the country and around the globe are likely to result in continued and perhaps increased episodes of collective violence. This is an important time for security and threat assessment professionals to add this information to their overall understanding of the assessment and management of violence.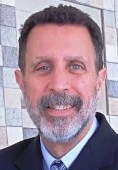 About the Author
  Steven M. Crimando is an internationally known consultant and educator, specializing in the application of the behavioral sciences in homeland and private security, violence prevention, crisis management and disaster response. He is the principal of Behavioral Science Applications.