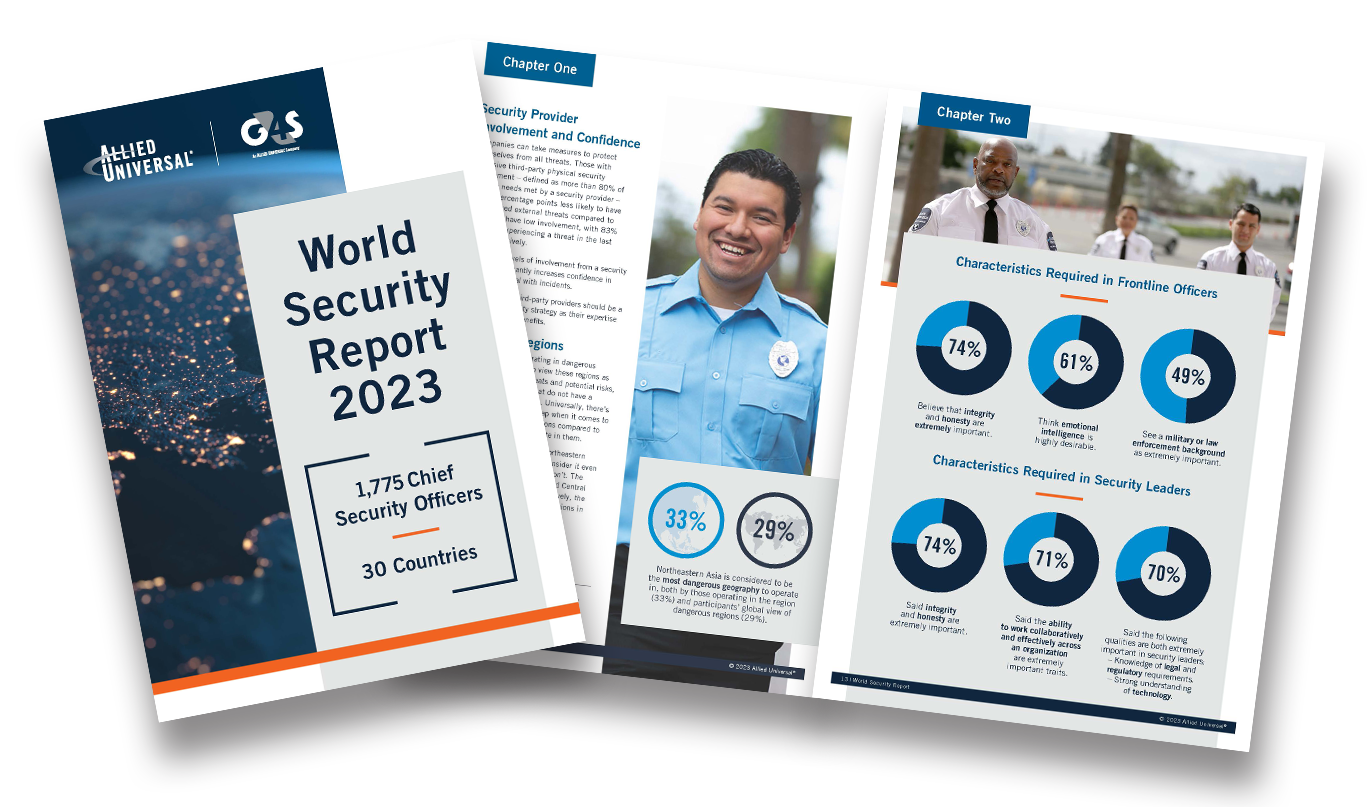 WORLD SECURITY REPORT
Commissioned by Allied Universal and our international business G4S, the World Security Report offers a groundbreaking look at the concerns of 1,775 Chief Security Officers (CSOs) from large, global companies in 30 countries on emerging and evolving threats, people and technology in security and the future of security.
Icon Heading Text CTA Column
United in
Our Vision
Our vision is simple, really: Be the most trusted
corporate service partner in a world of evolving
risk. And when we make that promise to you, we
live it out in our deeds and actions, every day.
Contact Us
Your Local
Service Provider
With local branches across North America, we're
committed to securing your neighborhoods and
communities. Find your local office here.
Locations
Scalable, End-to-End Solutions
Allied Universal provides integrated security services that combine security personnel, technology, and a variety of professional services, to give our clients a flexible and scalable approach to securing their businesses.
Resource Industry CTA
The State of
Security Today
As situations change and challenges evolve, Allied Universal is staying one step ahead with new learnings and insights.
Vertically Focused
Solutions
Our category-specific industry expertise allows Allied Universal to give businesses and individuals across various sectors targeted solutions to their security challenges.
A Risk Based Approach
Risk360® is Allied Universal's proprietary review tool that helps our clients evaluate their security risks. Take the first step in understanding your unique risk profile today.
Contact
Contact Us
Looking for more information?Contact one of our security and services
experts to see how we can help.
News