NATIONAL SECURITY OFFICER APPRECIATION WEEK
Each day, Allied Universal security officers help maintain safe and secure workplaces, schools, shopping malls and communities providing us with peace of mind. To recognize their commitment to our safety, Allied Universal announces the 5th Annual National Security Officer Appreciation Week September 15 – 21, 2019. In celebration of this week, we invite all to submit messages of thanks to the security officers in your area.
Security officers are hard-working, highly trained individuals who are often our country's first responders. These individuals deter crime, lead evacuations, work closely with local law enforcement and are constantly vigilant in their efforts to keep us safe.
In today's society, a security presence has become the expectation, thus the great work of security officers across the country can easily be taken for granted. This is why recognizing our security officers is so important. National Security Officer Appreciation Week should be used to:
Recognize their contributions

Profile the many roles security officers fill

Disprove old misconceptions and stereotypes

Raise awareness for security career opportunities
Join us in celebrating the fifth annual National Security Officer Appreciation Week. And be sure to follow #SecurityOfficerAppreciationWeek to read messages of thanks that are shared on social media.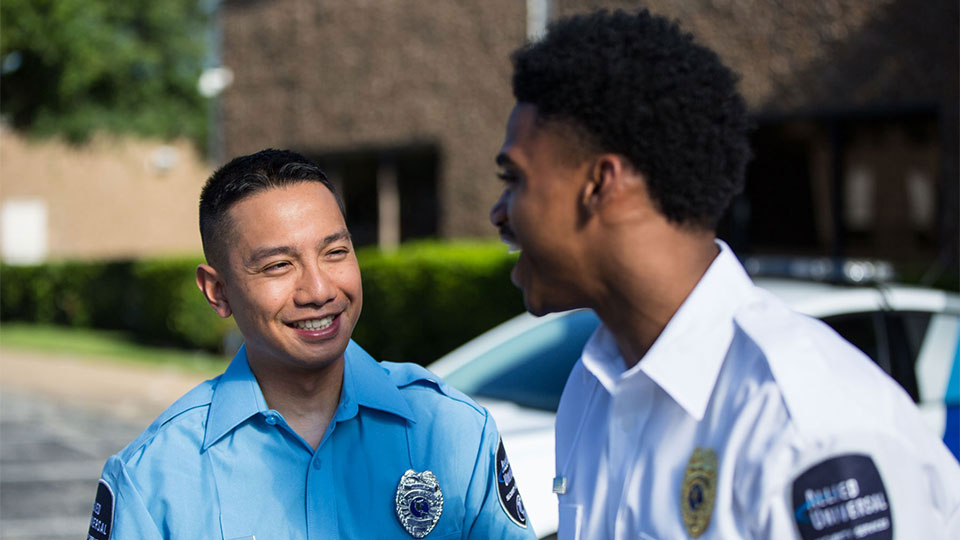 About the Week
To honor these heroes, National Security Officer Appreciation Week was established in 2015. Celebrated during the third week in September, this is an opportunity to recognize security officers' many contributions to our daily lives.