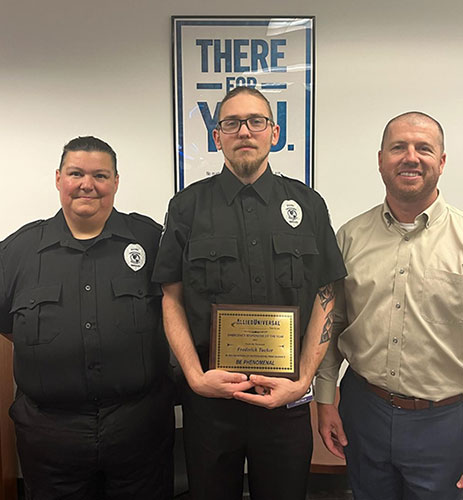 In August, Security Professional Frederick was on patrol at a large public library when several people entered the building and headed toward the restrooms. Moments later, gunfire was heard coming from the restrooms.
Security Professional Frederick sprung into action, directing patrons to take cover under the until police arrived. After ensuring the safety of library patrons, he and the library supervisor entered the restroom, where they found a gunshot victim.
Security Professional Frederick assisted the victim by using his uniform shirt to slow the bleeding until paramedics arrived. His bravery in the face of danger not only kept library patrons safe but also saved the victim's life.