No employee or employer wants to think their workplace is at risk for a violent incident. The unfortunate reality is that workplace violence is a risk for every organization. In fact, it is the major cause of death in the corporate world, second only to transportation. Consider the following statistics from the Occupational Safety and Health Administration (OSHA):
Roughly 2 million people report some type of workplace violence
An estimated 25% of violent workplace incidents go unreported
5,147 fatal workplace injuries occurred in the U.S. in 2017 and 458 of those were intentionally committed by another person in the workplace.
These statistics don't begin to paint the full picture of workplace violence numbers, considering it does not account for non-fatal injuries and other forms of workplace violence such as harassment, intimidation, and bullying. OSHA defines workplace violence as any act or threat of physical violence, harassment, or other threatening disruptive behavior that occurs at the worksite.
Violence does not occur in a vacuum. It is not a spontaneous event. Rather, it is a process, ever-evolving and building. Research supports that the majority of incidents of workplace violence could have been avoided, or the impact limited, had people been properly educated and trained to detect and respond. This suggests scope and impact of workplace violence incidents can be mitigated through recognition of the impending signs of potential violent behavior and implementation of proper security measures limiting access.
Prevention as a Cornerstone Strategy
Putting prevention and response programs in place as a part of an organization's security services program is a vital first step for organizations. Because internal workplace violence is often not only a physical security issue but also a human resource issue, a comprehensive workplace violence prevention program should address early detection, effective reporting protocols, counseling, and quick, decisive management intervention.
Educating employees empowers them to take control of their environment and results in a culture that is more aware and prepared for potential workplace violence situations.  Informed, they can effectively perform critical observation and reporting roles. If employees understand what to look for and understand their "duty" to observe and respond to suspicions acts of violence can be reduced.
Knowing the potential triggers for violence is critical. While there is no absolute indicator predicting when a person will become violent, public humiliation in the workplace, such as being passed over for promotion, making a critical error, being reprimanded in front of coworkers, or being laid off or terminated is one of the more common precipitating triggers for workplace violence. Personal trauma, such as stress stemming from divorce, financial strain or coping with death or illness of a person close to them is also another common trigger. However, the presence of these indicators does not necessarily correlate to a higher risk potential towards violence.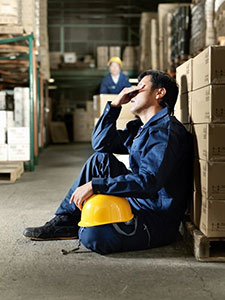 Individual Behavioral Flags
Employers and employees should be cognizant of potential red flags and warns signs but recognize that the signs may not necessarily indicate that an individual will become violent. One or more of following warning signs may be displayed before a person becomes violent. A display of the signs should trigger concern, as they are usually exhibited by people experiencing problems.
Demonstrates low self-esteem or considers self a victim of injustice
Demonstrates a fascination with death, violence, war, weapons, etc.
Has a history of violence, demonstrates paranoia or other destructive behavior
Often is controlling or demanding
Is task focused, rather than people oriented
Harbors persistent and inappropriate anger
Excessive tardiness and/or reduced productivity
Increasingly aggressive or violent mood swings
Strategies Designed to De-escalate Violence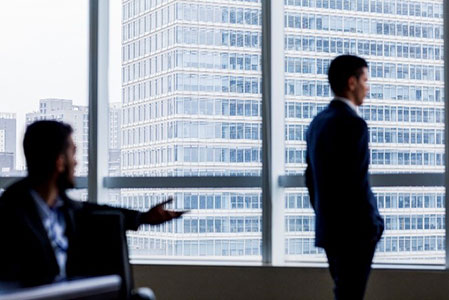 Focusing on positive engagement when attempting to de-escalate potentially violent situations is critical. The degree of success can vary significantly depending on the situation and involved individual(s). The following suggestions are to be used as a guideline only:
Project calmness by maintaining a relaxed yet attentive posture.
Move and speak slowly, quietly, and confidently. Do not use challenging body language or stances or invade the individual's personal space.
Be an empathetic listener. Encourage the person to talk and acknowledge their feelings.
Stay positive, be kind and avoid styles of communication which generate hostility such as apathy, coldness, condescension, going "strictly by the rules," or giving the run-around.
Use delaying tactics to give the person time to calm down; for example, offer to get the person something to drink.
Accept criticism in a positive manner and do not outright reject their concerns or comments. When a complaint might be true, use statements like "You're probably right" or "It was my fault."
Do not use styles of communication which generate hostility such as apathy, coldness, condescension, going strictly by the rules, or giving the run-around. •
Avoid rejecting all of the person's demands from the start.
Do not use challenging body language or stances such as standing directly opposite someone, hands on hips, or crossing your arms.
Never engage in physical contact, finger pointing, or long periods of fixed eye contact.
Avoid making sudden movements which can be seen as threatening.
Note the tone, volume, and rate of your speech. Do not criticize or act impatiently towards the agitated individual.
Do not challenge, threaten, or dare the individual; never belittle the person or make him/her feel foolish.
 Do not make false statements or promises you cannot keep however, nor should you attempt to bargain with a violent individual.
Do not invade the individual's personal space; make sure there is 3' to 6' between you and the person.
By understanding the warning signs, flags, and potential triggers that can precipitate violence and consistently report any and all suspicions, employers and employees alike can do their part in helping to keep the workplace a safe environment.