Hollywood, the media, and elected officials have all combined to bring light to horrific crimes associated with human trafficking. More people are aware of sex trafficking than the issues of forced labor and domestic servitude, all of which are elements of human trafficking. Yet, in 2021 alone, the United States (just one of many countries facing this issue) had over 51,000 reported cases of human trafficking. Unfortunately, human trafficking and its impact are growing faster than overall awareness. The Department of Homeland Security (DHS), however, partnering with private organizations like Allied Universal®, has stepped in to close the gap on both the crime and the lack of awareness.
Several years ago, I wrote an article titled, 'See Something, Say Nothing: How Culture Trumps Policy, and its impact on Workplace Violence.'(link opens in new window) The emphasis was on what organizations can do to further combat the issue. I mention this because the correlations between solutions to limiting the impact of workplace violence in our workplaces and communities are similar to those facing us with the growing issue of human trafficking. Organizations can take proactive measures to provide guidance for employees to understand the problem, offer clarity on how to report concerns and encourage a willingness to act when concerns are recognized.
1. Understanding the problem: The U.S. Department of Homeland Security designed its Blue Campaign (link opens in new window) to bring awareness to the ever-growing issue of human trafficking. The campaign includes a series of informational videos that demonstrate scenarios on this serious topic as well as enlightening infographics.
In 2017, Allied Universal partnered with the organization to shed light on the modern-day slavery that involves the use of force, fraud or coercion to obtain some type of labor or commercial sex act—and is very much still in existence. We joined the network of law enforcement, private, government, and non-governmental entities, such as ASIS International(link opens in new window), to help the Blue Campaign achieve its goals of protecting the basic right of freedom and bringing those who exploit human lives to justice.
2. Reporting Concerns: DHS has established a phone number (866.347.2423). In addition, the National Human Trafficking Hotline offers victim support through 888.373.7888, by texting HELP or INFO to 233733.
3. Getting Involved: People everywhere, whether in the security industry or in our communities, can get involved with speaking up or intervening if they suspect an incident of human trafficking. Some things you can do include:
Become aware of how to identify human trafficking situations, victims, and perpetrators
Recognize techniques to get help for victims
Get acquainted with training tools to assist your employees in remaining vigilant
Register to join us for a free webinar on Tuesday, January 31 to learn more about the ways you can join the fight against human trafficking.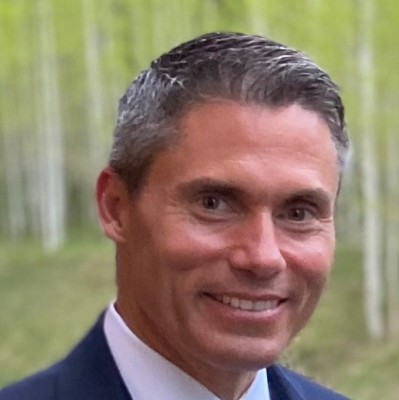 About the Author
  Brent O'Bryan is Senior Vice President, Training & Organizational Effectiveness.