Due to the Coronavirus pandemic, the widespread school closures have sent a ripple effect into parent communities as many scramble to find ways to smoothly transition kids into at-home life. This has cause a sub-crisis for parents: What will my kids do all day?  It's one thing to entertain them all day on the weekends. It's another when you have seven days a week to fill for an indefinite period of time.
The first secret is one that schools know well: Make a routine. Kids are used to following a schedule, so making a blueprint for the day will help everything fall into place. The goal is to keep kids busy and learning while allowing you to get other things done too.
Organize your Day
Decide what aspects of the daily routine will stay the same, and use your kid's regular schedule as a starting point. Wake-up time shouldn't slide too late, despite what your daughter or son might prefer. Even if you allow them to sleep in a bit, make sure they are up, dressed and ready by whenever their first class would typically begin.
After that, use the school schedule to frame the day. Keep the same "periods" between classes, which will help allot set times for different activities and provide both structure and variety to each day. Also try finding different quiet places they can work throughout the day; perhaps morning study time is at the kitchen table, but midday reading is on the front stoop and afternoon study time is in the den.
Here's how to set a routine for your child:
Morning learning 
30-minute fun break (Recess/outdoor activity)
Continue morning learning 
Lunch break
Afternoon learning
30-minute fun break (Recess/outdoor activity)
Continue afternoon learning
Online Education
Fortunately, there are countless online resources to help — for any grade, and for any subject or interest. Some places to start include Khan Academy, a site with hundreds of videos and online tutorials for K-12 students across a variety of subjects; Bill Nye the Science Guy and Code.org, which focus on science and computer science respectively and offer both lessons and hands-on projects; or the BrainPOP or National Geographic Kids websites, which have educational lessons for younger children. These and many other resources are readily accessible, largely free of charge and can often be downloaded for use offline.
Your ability to motivate your child to learn will be one of the most important aspects of the days and weeks ahead, particularly while it is still unclear how long schools could remain closed. This crisis is a welcome reminder of how much our teachers do, for us all, each and every day.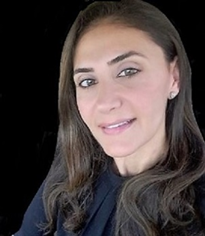 About the Author: 
Mahsa Karimi is Manager, Education at Allied Universal.  She has worked extensively with Allied Universal's K-12 and Higher Education clients to help them achieve their goal of creating safer learning environments. Mahsa has a BA from the University of Texas and MBA from Long Island University. Allied Universal®, a leading security and facility services company in North America with over 230,000 employees and revenues over $8.4 billion, provides unparalleled security services and technology solutions. Additional information about Allied Universal is available at www.aus.com. Mahsa can be reached at mahsa.karimi@aus.com.