Manufacturers want security solutions that will protect people, product, facilities and process.
The manufacturing sector is extraordinarily diverse, ranging from the manufacturing of advanced fighter jets to ventilators and pharmaceutical products to cars, paper products, steel, clothing, high-tech components and beyond. According to Forbes, the fastest-growing manufacturing sectors are transportation, metal fabrication, food products, plastics and rubber, beverages, machinery, wood, non-metallic mineral, primary metals and chemicals.
Manufacturing is a sector filled with many essential businesses in the age of the COVID-19 pandemic. The National Association of Manufacturers and Business Roundtable joined forces to strengthen the business community's response to the critical supplies' shortage facing the nation's medical community due to COVID-19. This partnership brings together the full strength of the U.S. business and manufacturing communities to help those on the front lines of the pandemic.
Hence, ensuring the protection of people, product, facilities and process for our nation's indispensable manufacturing industry is critical to safeguarding our economic future.
So, what is the most pressing issue that the manufacturing sector asks of the security services sector? The manufacturing sector demands fully integrated security solutions. Manufacturing companies are looking for reliable and experienced security partners that help prepare for and manage end-to-end risk that provide comprehensive guidelines for security that focus on threat assessments, situation analysis, and planning to identify and mitigate potential risks. They require physical security programs to protect assets and respond to threats and the electronic systems, and integrated risk management platforms that deliver better business insights and capabilities to force-multiply the physical security programs.
Additional security demands, that represent a common threat among all manufacturers, include:
Cost Savings Assessments – Manufacturers are always looking for cost-saving ideas that can help grow their bottom lines so that they can grow their business. There is not a one-size-fits-all approach to the specialized safety and security needs of the manufacturing and industrial sector.
Technology – Reducing risks is not a one-size-fits-all solution. By leveraging the right combination of manpower, data and technology, the manufacturer is able to deploy smarter security.
Industry Quality Standards – Manufacturers' set the bar high and demand stringent standards from their security personnel. Most manufacturers require that their security partners proactively initiate a quality assurance process that includes on-site visits to ensure service delivery. Manufacturers hold security partners accountable to the specifications detailed in their customized quality assurance plans.
Supply Chain Logistics – The security personnel who service manufacturers need to proactively mitigate incidents, improve safety and secure the manufacturer's supply chain and logistics process. Some manufacturers are tapping into an integrated workforce management platform such as HELIAUS®, which leverages an AI engine to run a series of algorithms that develop actionable information to generate protocol for consistent site monitoring.  One major food manufacturer, for example, sought to upgrade their antiquated paper record keeping. They turned to HELIAUS® and worked with their security team to create a customized compliance application that tracked over 140 unique incident types. With accurate reporting of their logistics, they saved over $55 million in potential losses at a single site.
Security and Security Training – Security professional training programs need to be industry and site specific and establish a clear overview of the expectations and standards for the position. Site-specific manufacturing security training includes continual updates of all industry-specific developments. To remain responsive and vigilant, security professionals must experience continuous learning, and management support should ensure that what is learned is applied.
Insider Threat/Economic Espionage – Without proper security protocols, new products and technology advances can expose companies, their employees and their customers to loopholes for criminals to sweep in and steal valuable information. Security professionals who serve the manufacturing sector are trained not only to recognize safety hazards and economic espionage threats, but to also respond by taking appropriate action.
Manufacturing Security Personnel are Highly Skilled
Manufacturers demand high standards in the hiring of security personnel. Meeting these high standards starts with the hiring process. Prospective employees should complete industry-specific training programs before they begin working. They should be trained on customer service standards and should complete emergency training, and be familiar with the manufacturing facility's evacuation routes and procedures.
Security professionals provide additional value by performing other industrial security services, such as fire extinguisher checks, handling visitor reception, sign-ins and badging, credentialing employees, escorting visitors, performing lighting inspections, conducting job safety analyses relevant to their duties, managing emergency and weather-related preparedness planning, supporting loss-prevention, including employee or visitor searches and distributing mail and packages.
Safeguarding manufacturers is also important to the physical security sector's bottom line. The revenues for private security companies used in manufacturing facilities is projected to increase 3.5 percent annually through 2023 to $6.1 billion. Guarding services accounted for
59 percent of security services in the industrial market in 2018, significantly higher than any other service type according to Freedonia's 2019 market study.
To read the entire article, please click here.
To learn more about our manufacturing and industrial expertise, click here.
About the Author: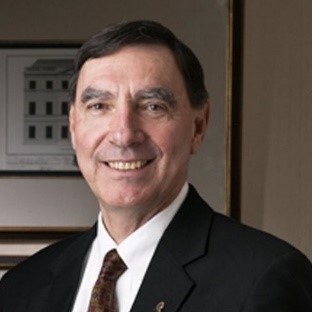 David Szady is Vice President, National Accounts at Allied Universal, a leading security and facility services company in North America with more than 235,000 employees and revenues over $8.4 billion. Prior to joining Allied Universal, he served as Assistant Director, Counterintelligence division at the FBI. He can be reached at David.Szady@aus.com.