When the health and well-being of people is at the core of what you do, there is no room for compromise when it comes to establishing a safe and secure facility. The continued rise of violent incidents in healthcare and emerging cyber threats that compromise and impact sensitive information means investments in both physical and cyber security are a critical priority across the industry.
Healthcare facility managers are under tremendous pressure to uncover the perfect balance of savings while delivering premium patient experiences. Procuring the right solutions and services, implementing training, providing ongoing management and also ensuring a security program complies with industry regulations is very expensive. However, when you consider that Americans spend more on healthcare than any other developed nation to the tune of $3.5 trillion annually and the average yearly out of pocket cost for medical expense is $10,000, a substandard patient experience is not an option.
Expertise and excellence matter. No one wants an "okay" doctor delivering their baby or a mediocre surgeon in the operating room. They want a team of clinical experts who are knowledgeable, prepared and experienced. Patients expect and pay for expertise.
This applies to all areas of the hospital, from keeping rooms clean to well prepared meals, top-notch and experienced is always the preference. And patients expect professionalism from everyone they encounter. But you can't be an "expert" at everything. As with dietary and EVS, you should consider hiring those who are the experts so you can focus on delivering quality patient care.
Security spend is one area where healthcare facility managers understandably have difficulty trimming budgetary fat. Surveys conducted by Campus Safety and ASHE provide evidence that the industry is taking outsourcing to heart in their budgets as the following security measures continue top the list of planned security investments year after year:
Video Surveillance and Monitoring
Physical Access Control and Key and Door Management
Emergency and Mass Communication
Visitor Management Solutions
Risk Assessments
Parking Management and Traffic Control Equipment and Systems
Contract Professional Healthcare Security Officers
Electronic Security Systems and Integration Services
At hospitals across the U.S., technology solutions are widely recognized for the better patient outcomes they create. From innovations that amplify a surgeon's precision to machines that buy time for a patient by functioning for failed organs while they await a donor, technology plays an essential role in improving patient experiences. Similarly, security technology solutions provide an excellent means for facility managers to cost-effectively further enhance patient experiences:
Integrated solutions, such as door systems and video surveillance with event based analytics, safeguard your premises without compromising the "all are welcome" environment of your facility as more ridged hardware like metal detectors would.
Mass communication systems allow for discreet communication and help to avoid unnecessary panic in a crisis situation.
Security workforce management systems with an artificial intelligence platform generate prescriptive recommendations that reduce error, improve decision-making and enable more effective response to incidents or safety violations which help to improve compliance.
Even with all the ways technology solutions can beneficially augment hospital campuses and healthcare security programs it is important you engage with a healthcare security expert for an assessment prior to implementing any new technology solutions. From a lack of industry knowledge to disparate operating systems, technology solutions have the potential to over promise and under deliver if integrated incorrectly.
One of the more common scenarios facility managers face when implementing new technology systems is "marrying" multiple, competing systems. The time and money spent on grandfathering systems to make them compatible can negate any cost-savings of a new technology. Selecting an integrator with not only technological expertise but also one that understands the unique requirements of the healthcare environment should be a top priority. For example, Health Information Technology for Economic and Clinical Health (HITECH) Act and CMS have unique requirements concerning technology that if not correctly applied can prove more than just expensive, it can cost lives and irrevocably damage a healthcare system's brand.
Hospitals and healthcare systems face numerous complex challenges in their mission to deliver quality care. In a perfect world, their sole focus and investment would be on healing and delivering cutting-edge medical discoveries that will improve quality of life and eradicate deadly diseases, not distracted by developing or managing a security program or researching technology solutions. Outsourcing non-medical related functions is unequivocally a means that will help healthcare providers refocus their lenses on patient experience. Additionally, by engaging with an experienced, industry knowledgeable vendor who can also serve as a trusted advisor on other out of focus areas will help to reduce the unnecessary bloat of budgetary spending.
About the Authors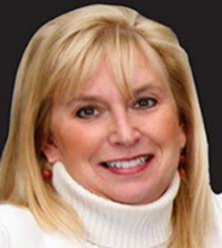 Terry Sampson, Director, Health Systems, Allied Universal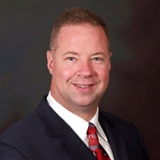 Mike Dunning, CEM, CHPA Sr. Director, Vertical Markets