When we think about crowd control, the images that most often come to mind are demonstrations and protests that are heated, unruly and sometimes violent. But those aren't the only crowds that we need to be aware of and prepared for. Peaceful crowds and positive events of a large scale are equal concerns for business leaders. 
The upcoming papal visit will draw tremendous numbers of people to New York, Philadelphia and Washington, D.C. And while those crowds are anticipated to be peaceful, the sheer volume of people should have business leaders on high alert. Advance planning is critical and many buildings and businesses are already well into their preparations. 
Whether your business is near the papal events or on the other side of the country, the Pope's visit is a critical reminder of the need for emergency preparedness. Planning for this type of event can be as overwhelming as the crowds themselves. Start with these key areas:
Employee Safety
The safety of your employees is always a top priority. Share information about pending events, put protocols in place to ensure a safe environment, and plan discussions or reporting mechanisms to address employee concerns.
Business Continuity
Your business operations must continue despite the potential for disruption to all standard services across the city. Consider alternate means of transportation or telecommuting for employees; new locations or points of contact for customers; and test back-up systems. Also consider your service providers' continuity plans. If you are depending on a business partner or vendor, are they prepared to meet your needs?
Enhanced Security
Large crowds create new security concerns. Tightened access control, new visitor policies, and increased security officers may be needed to secure your location. Depending on your proximity to the crowds, patrols may need to be changed or escorts made available to employees.
Crowd Control
If crowds surge out of control near your workplace, you must be prepared to activate emergency plans. Before an event, review and practice lockdown procedures, supplement shelter-in-place supplies and evaluate notification systems and contact lists.
Access our Demonstrations and Protests Preparedness resources as your prepare for safety and business continuity.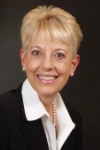 About the Author
  Caress Kennedy is the Northeast Region President for Allied Universal. She belongs to many industry associations including ASIS, New York Staffing Association, NYPD Law Enforcement Explorers, NYC Workforce Investment Board and St. John's University Homeland Security Academic Program Advisory Board.