Institutions of learning and workplaces have been featured prevalently in the news lately in increasingly alarming ways, drawing attention to the fact that traditional reactive security measures may be limited in identifying risk and preventing tragedies. In spite of considerable resources aimed at mitigating risk, tragic incidents, such as an active shooter, natural disasters or other such major emergency can hinder business continuity. They can also negatively impact reputation and brand, and cause harm to personnel and physical assets. The high costs leave organizations searching for tools to help drive prevention.
As the threat landscape changes, so do the tools available to enable a more proactive approach to security. Today's security leaders have the ability to integrate technology into their safety program to improve the situational awareness of the most vulnerable audiences and public venues.
Although students on campus, employees, and community members often have the greatest visibility to burgeoning crises, certain barriers to gathering threat intelligence from this human barometer have not changed much over time. This intelligence has remained suppressed by thoughts such as:
"I don't know if it is the type of thing that I should report."

"I don't know who to tell."

"I don't want to get involved."
Taking advantage of something almost everyone has—a mobile device—one application is overcoming these barriers of human intervention and enabling the masses to actively participate in helping to prevent incidents through peer-to-peer notification and reporting. LiveSafe, a two-way mobile safety communications platform, is one tool that lights up the dormant human sensors to surface actionable security intelligence. The tool enables users to send and receive safety information without compromising privacy, and puts a reporting mechanism into the hands of the public to help communicate threat intelligence to peers in any setting to security personnel almost instantly. It is a true crowd-sourced capability, as described below:
Just this year, the LiveSafe app enabled St. Catherine University campus officials to send and receive communications about the presence of a serial arsonist setting small fires in various buildings. University officials quickly managed the incident as it unfolded, with the support of public safety personnel, local law enforcement and fire officials, and no one was hurt. In a press release about the event, the president underscored the value of the LiveSafe solution in downloading the app to stay safe and informed through texts and alerts.

On New Year's Eve 2016, the technology helped keep WNBA players abroad connected with league officials in the U.S. when tragedy struck during a nearby shooting in Turkey. League officials used the LiveSafe app to check in and account for the players' whereabouts and safety. They also were able to send the players messages of areas to avoid.
These examples underscore the ability of mobile safety communications technology to protect personnel and physical assets. They also demonstrate the capability of any security program to expand and deploy smarter when combined with the right people to report and analyze information.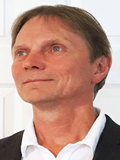 About the Author
  Sherman Brawner is Senior Director – Integrated Security Solutions for Allied Universal Security Systems. The LiveSafe solution is a GSOCaaS platform. Learn more at www.aus.com/livesafe.