Every year, during October, schools and organizations from across the nation observe National Bullying Prevention Awareness Month. Bullying still exists today, and even more present online. It's easy to hide behind a computer or an electronic device and say things you may never be able to say to someone in person. But with your help, we can all prevent it.
It's Up to Us to Stop the Cycle
Let's take the time this month to develop strategies to get bullish on bullying.
Some studies have shown that between 1 and 3 students say they have experienced some kind of bullying and incidents often go unreported. Children who are bullied and children who bully others may have lasting problems.
Studies show that bullies are more likely to drop out of school, engage in criminal behavior, and later have more difficulty keeping steady jobs.
Victims of bullying often suffer from anxiety, low self-esteem, and depression.
Bystanders who are neither bully nor victim may be affected feeling powerless, fearful, or guilty for not being helpful.
No matter what, you can step up and make a difference in someone's life. You never know, you may be able to help someone or even save a life by just getting involved and showing someone, you care about them and want to help.
It Goes Beyond the Classroom
For many, the word bully brings to mind the schoolyard or things that happen on campus. However, with the anonymity of the Internet and the rise of social media platforms, bullying is evolving into new and more complex forms.
Bullying is hardly a one-time offense, rather it is behavior that is repeated and is likely to be repeated over time. Both direct and indirect forms of bullying can manifest physically, verbally, and/or nonverbally.
Direct bullying is overt and can include physical assault, damage of property, verbally teasing, text messages, or making racial or sexual comments and making threatening gestures or messages.
Indirect bullying is bullying by extension and can include situations such as manipulating another to assault someone else, spreading rumors, excluding select individuals from groups or activities, and social media and cyber harassment.
Stop a Bully in Their Tracks
Rather than simply avoiding a bully, learning to identify and discourage these can create better outcomes for all those involved. We can't always depend on children to tell us what is going on, so take the time to talk to someone you feel may be a victim. Be on the lookout for signs of distress. Most importantly, following up in situations where bullying is suspected and responding quickly and consistently. This sends a clear message that bullying is not acceptable or tolerated.
It's Time to Act
Let's take the time this month to develop strategies and take a stand. Join us at Allied Universal as we observe National Bullying Prevention Awareness Month. Use the time this month to encourage your employees, coworkers, friends, security team, and school to take a strong stance against bullying on our school campuses.
Together, we can make a difference.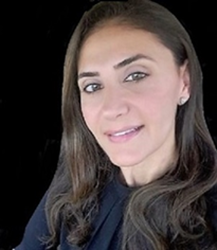 About the Author: 
Mahsa Karimi is Director, Education at Allied Universal.  She has worked extensively with Allied Universal's K-12 and Higher Education clients to help them achieve their goal of creating safer learning environments. Mahsa has a BA from the University of Texas and MBA from Long Island University. Allied Universal®, a leading security and facility services company in North America with over 300,000 employees and revenues over $18 billion, provides unparalleled security services and technology solutions. Additional information about Allied Universal is available at www.aus.com. Mahsa can be reached at mahsa.karimi@aus.com.