It was not that long ago that disaster management professionals handled crises primarily through landlines and press conferences. Thankfully, over the past 10 years, technology has redefined global emergency management and disaster communications. One of the first national disasters to heavily rely on technology, according to Federal Emergency Management Agency (FEMA), was Hurricane Sandy, as users sent more than 20 million Sandy-related tweets. 
Since people have embraced mobile technologies, it's increasingly important for disaster management professionals to adopt a social media strategy as well as the ability to use multiple forms of technology to communicate and connect with an increasingly networked population. What's more, building owners and managers as well as members of the public, should take advantage of the many ways technology can help them prepare for, survive, and recover after a disaster.
 
Technology and disasters:
     
Remember that safety is important for everyone across continents. A convenient and affordable way to make sure you are prepared for disasters and emergencies of virtually every kind is to subscribe to the Allied Universal Fire Life Training System, which has been designed to help improve and save lives. For more information, or to subscribe, click here.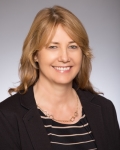 About the Author
  Kimber Westmore is the director of RJWestmore Training System by Allied Universal Fire/Life Safety Services.