Gone are the days when strategic lighting and several 'Neighborhood Watch' signs provided residents peace of mind that they lived in a safe community. Home Owner Association's (HOA), tasked with managing and overseeing common areas and ensuring residents adhere to defined covenants, by-laws and restrictions, were initially created to help safeguard their residents' property values. Now, thanks to the ingenuity of criminal perpetrators, the simpler protection tactics that once offered a sense of security are no longer enough. As a result, residents are looking to their HOA to implement security measures that protect not only property values but their family and homes.
Currently, there are over 40 million households living under the covenants of one of the 351,000 HOAs in the United States according to a statistic by HOA-USA . Whether managed by an outside agency or made up of a board of resident volunteers, HOAs, due to the ever evolving landscape of threats, are turning to private security companies to find ways to optimize the safety and security of their community.
It can be a significant challenge for HOAs to determine exactly what are the right security measures to implement. For certain communities, having onsite, physical security will cohesively satisfy their security needs. For other communities, leveraging technology that provides remote monitoring and access control is the right solution. More often, a comprehensive, end-to-end security provider that has a full suite of security services and capabilities will best be able to mitigate the wider range of risks and challenges faced by most gated communities.
The following is criteria that HOAs should keep in mind when selecting their security partner:
A Proactive, Tailored for Your Community Solution
Before mapping out your security solution, the provider should become knowledgeable about your neighborhood, your residents and their guests and a host of other important criteria so that they can make appropriate recommendations. Their plan should incorporate staffing levels, indoor and outdoor patrols, access points, visitor procedures, technology design, installation and/or integration and other pertinent areas of concern specific to your community.
Professional, Effective and Appropriate Response
A provider's training and selection processes are critical factors to consider when contracting security professionals. Remember, these will be the people responsible for protecting not only your homes, but your family. They are your onsite safety and security resource and it is essential that the company you select has provided the necessary training so their security teams are able to respond effectively and appropriately to emergencies and crisis events. It is also important to take into consideration the size of the company. Do they have the necessary resources to meet unique contingencies or have the right capabilities to respond critical events? Are they accessible 24/7? Do they prepare their teams with medical and emergency response training?
What if a natural disaster leaves the area without power, cripples infrastructure or makes a primary exit road impassible, as recent hurricanes Irma in 2017 and Michael in 2018 did across many Florida communities? While no security measure can prevent these occurrences, communication, preparedness and evacuation plans need to be in place and the right security team can take the lead on those initiatives.
Access Control that is Truly in Control
Monitoring who comes in and out of a community requires continual, uninterrupted vigilance. Selecting a security provider that has technology solutions embedded in their program works to amplify the effectiveness of onsite security teams.
For example, at one large, gated community, situated next to an urban space which hosts outdoor festivals and concerts throughout the year, was continually faced with event patrons attempting to access to their community by climbing the perimeter walls. The HOA, looking for an efficiency improvement and a method that would also capture all vehicles entering and exiting the neighborhood, enlisted their security provider to strategically install cameras throughout their community and the perimeter. The cameras, equipped with analytics, were monitored around the clock at their provider's remote monitoring center. Additionally, onsite security was equipped with the company's proprietary, AI driven mobile security management software that enabled them to stay continually connected with the remote security team and ahead of threats. 
The results? A game changer. In the first month after installation three significant incidents were observed by the remote monitoring team which facilitated an immediate response by the onsite team who quickly and effectively resolved the incidents before they escalated or caused damage.
Comprehensive security programs and a professional, well-trained security team serve to help a community feel safer and enable residents to sleep easier knowing that their neighborhood is protected.
About the Authors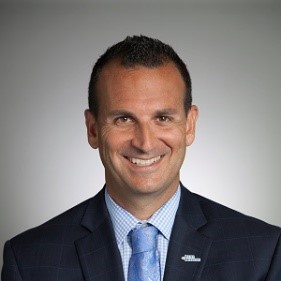 Andrew Daniels, Vice President of Business Development, Allied Universal.
Andrew has an extensive career in private security with particular expertise in the residential market. He is a member of Building Owners and Managers Association (BOMA), ASIS International, the Community Associations Institute and holds a BA from Ithaca College.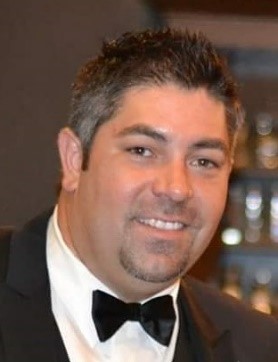 James Dycus, Director of Sales, Allied Universal
After separating from the U.S. Navy, serving in Corrections and special operations alongside the U.S. Marshals, James discovered a civilian career in private security. James shares his security expertise on numerous association boards and currently serves as Immediate Past President of the Northeast Florida Chapter of the Community Associations Institute and as Treasurer for the International Association of Healthcare Security and Safety for the Central Florida East Chapter.