Whether you are securing an extended corporate campus or a facility that closes at the end of the business day, it is important to ask yourself this question: Does security extend far enough? A comprehensive security program must address all aspects of your property – at all times. Areas that are out of sight for you and your employees or stakeholders are never out of the minds of criminals. The back hallways, the far parking areas, the facilities closed for a plant shutdown or just overnight are vulnerable if not included in your security plans.
You can enhance your security strategy and gain greater peace of mind with comprehensive patrol services. With a review of incident reports and trends, and an evaluation of your location, a patrol program can be tailored to fit your needs. Vehicle, bike and foot patrols are all options and the security team should utilize integrated technology solutions to help maximize effectiveness. The best patrol programs include a combination of uniformed patrols, systems such as burglar/fire/motion detection, and remote monitoring of CCTV cameras. Additionally, it's important that good lighting and signage exists as well as a strong perimeter defining public versus private property.
Patrol services are a cost-effective alternative to dedicated on-site security officers. You can maximize their effectiveness by posting warning signs that say your property is "protected" or "monitored." Even if you already have security officers in place, patrol services can provide an extra boost in visibility. You may find that a patrolled area requires fewer officers during off-hours, thereby reducing your costs.
Visibility is a powerful crime deterrent. By their presence alone, uniformed patrol officers can help enhance your employees' safety. Those visible security professionals and the seamless support of integrated technology systems can together help to reduce the risk of vandalism or theft on your property and create a more secure environment. 
Additionally, every security program should be reviewed to determine if there are ways to add value. Depending on the needs of the property, patrol officers can be asked to lock and unlock facilities, turn lights and heating/cooling systems on and off, close windows, provide after-hours security escorts, and respond to alarms. 
 
Read more in this best practice article: Protect Your Investment with Patrol Services.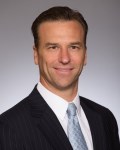 About the Author 
  Steve Claton is Region President for the Southwest Region for Allied Universal.