The healthcare sector is projected to be one of the fastest growing industries through 2024 and is primed to play a significant role in national employment as published in one 2017 U.S. Bureau of Labor Statistics (UBLS) industry assessment.  This is great news for those looking to enter the workforce while currently in pursuit of healthcare professions.
Unfortunately, a troubling irony exists. This rapidly growing industry, dedicated to promoting wellness, healing the sick and caring for the vulnerable, is burdened by the highest evidence of workplace violence as one report by GAO reveals.
In November 2018, Congressman  Joe Courtney introduced the Workplace Violence Prevention for Health Care and Social Service Workers Act, H.R. 7141, a bill aimed at reducing the rate of on the job violence  faced by nurses, physicians, emergency responders, social workers and others working in healthcare. The bill is directed to Occupational Safety and Health Administration (OSHA) to set an enforceable standard requiring health care and social service employers to write and implement a Workplace Violence Prevention Plan (WVPP).
The legislation is a tremendous step in the right direction and means point of care violence is finally getting the attention it needs. Most healthcare systems and hospitals have already implemented successful WVPPs. Often, to ensure their programs are positioned to combat emerging threats as well as satisfy new compliance standards, they will contract with a private security provider to uncover new strategies to further reduce the number of violent incidents in their facilities. These healthcare institutions are leading the charge in creating safer outcomes for their staff, patients and visitors.
A key factor facilitating the success of WVPP initiatives is encouraging collaborative engagement between their clinical staff and their security staff. Below are a few examples of the ways these healthcare providers have successfully reduced the number of violent events in their facilities:  
Joint Training:  Conducting joint training sessions with clinical and security staff on correct safety behavior, indicators of aggression and de-escalation best practices.
Communication: Sharing site specific safety bulletins that go out monthly to all clinical and security staff.
Safety Mindset: "Codes of Conduct" shared pervasively throughout the work environment that reinforces the culture of safety and provides visual reminders of expectations.
Connected Technology Solutions: Whether it is a workforce management system, ongoing video monitoring, the use of body cameras or security officers are electronically tethered to "panic buttons" a nurse wears, integrated technology solutions improve response and resolution of incidents.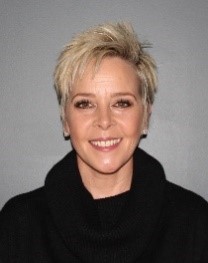 Leigh Green, Mid-Atlantic Healthcare Director, Allied Universal
Leveraging her extensive background in the Fire Protection Industry, assisting manufacturing organizations with compliance of NFPA regulations and her experiences working in Long Term Healthcare as a certified Brain Injury Specialist, Dementia Practitioner and an Assisted Living Administrator, Leigh assists hospitals and healthcare institutions develop comprehensive security programs. Leigh graduated summa cum laude from American InterContinental University with a Bachelor of Business Administration, Healthcare Management in 2007.